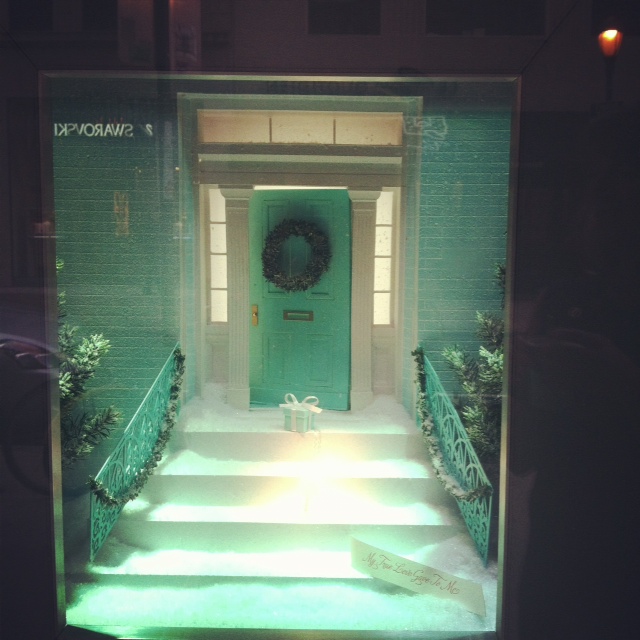 And speaking of holiday windows, I wanted to leave you with these images before we part for Thanksgiving break. What a winter wonderland Tiffany's put together. The theme is home for the holidays. My girlfriend said this window is enough to drive women crazy. I can't help but agree. These windows sure make me want to swoon for the blue Tiffany's box.
If you see any great winter retail windows, let us know and we'll feature it in Mirror Mirror this holiday season.
It's beginning to look a lot like Christmas.