More Snow
This winter on a path to beat the snowfall of 2009-10.
More Snow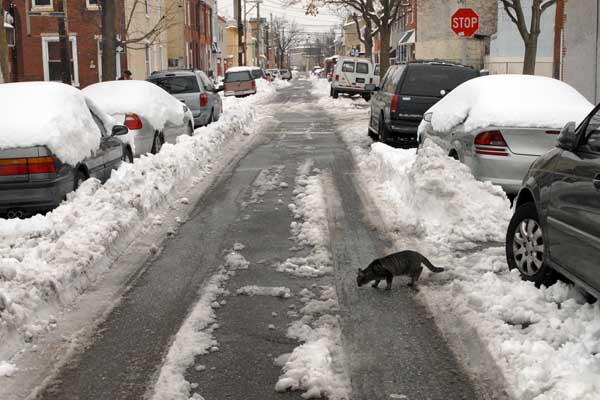 So...I lightly chided editors earlier this week about asking for snow photos when we received about an inch. Then came Thursday's rain/sleet/thunder/snow storm...
This cat in Kensington might not be the only one surprized by the sight of a clear road surface, as Inquirer weather guy Tony Wood reports in Sunday's paper we're now 10-plus inches ahead of last year's record snowfall pace. He says with 37.8 inches so far, this winter could be on a path to beat 2009-10.