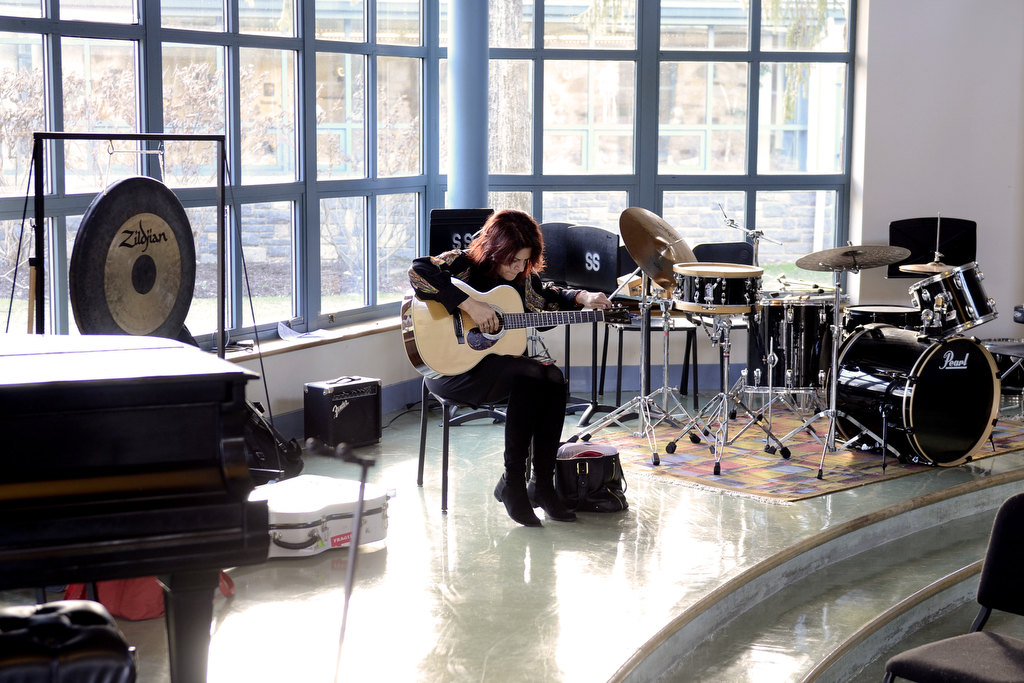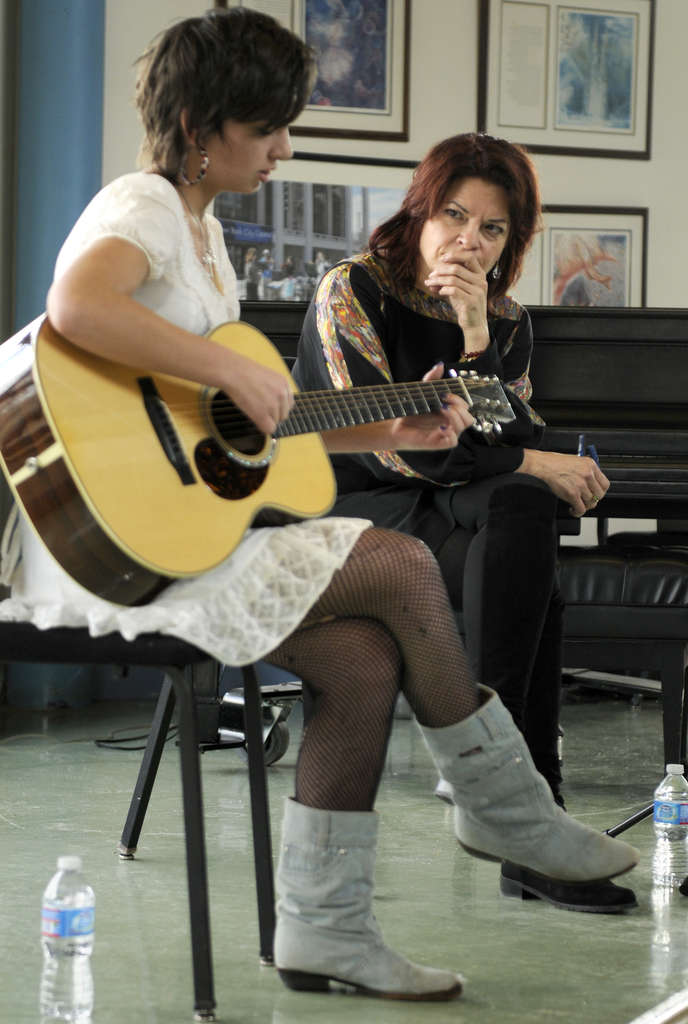 Lots of blogs have weekend music videos. They usually post on Fridays. Oh well. Here are couple really late weekend videos.
I photographed singer songwriter Rosanne Cash as she visited Springside Chestnut Hill Academy as part of their Dempsey Writer-in-Residence. She conducted a master class on songwriting and then performed for students in the auditorum.
The story by Inquirer music critic Dan DeLuca is here.
There are two videos: Click here for one with students in the master class playing their compositions. Below is the stage performance, featuring Cash's 1981 country hit "Seven Year Ache," which she wrote when she was not much older than these high school kids. Click on the photos, or here, for the image gallery.