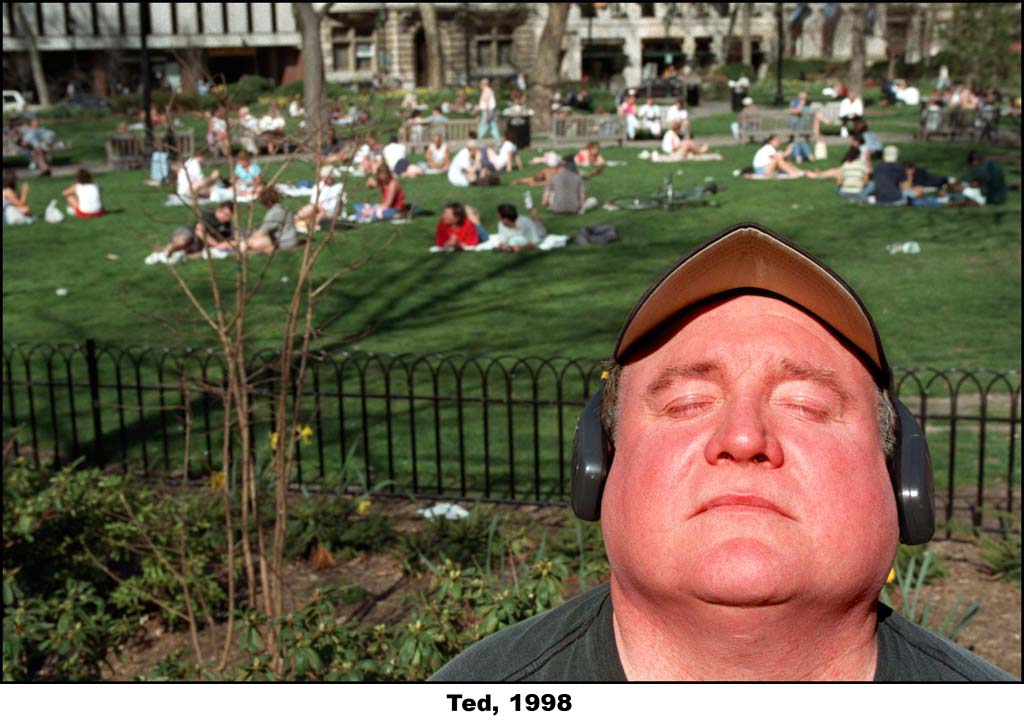 Ted was one of the people interviewed by Inquirer reporter Jeff Gammage last week for his story on new census figures released for Center City. Ted has lived 30 years on Rittenhouse Square and watched Center City change.
"It's a great city," he told Jeff, "Plenty of eateries, theater, art, a lot of nice people - and not so nice people…The park attracts everyone, the richest to the poorest, every race and color. It's neat."

When I started photographing him, he said "My picture was in the Inquirer before. I was sitting on the wall over there - I wasn't in a wheelchair then - with my Chihuahua."