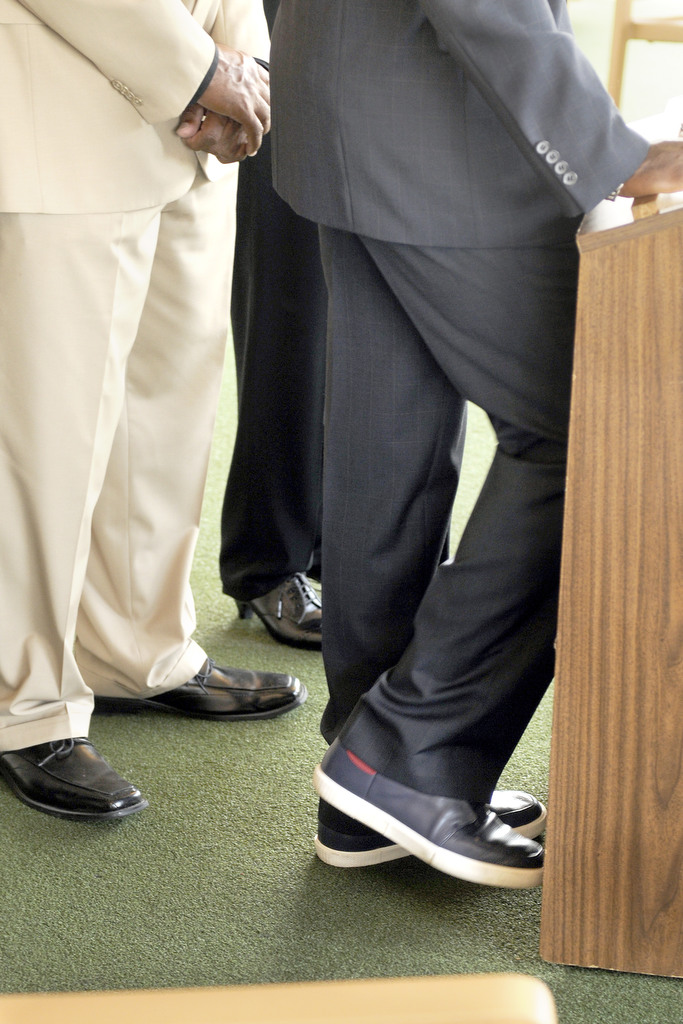 Olympic gold medalist Carl Lewis is sporting sneakers during a press conference the morning after a federal appeals panel in Philadelphia overturned lower court rulings and allowed the New Jersey Democrat to be placed on the ballot for the state Senate.
The Republican Secretary of State and the Burlington County GOP have contended for months that the local track legend did not meet the state constitution's four-year residency requirement to run.
So, 56 days before the election and two days before the deadline to print ballots, he's back in the race.
The press conference (outside a sports bar) amounted to the kickoff of his campaign. He even held a baby.