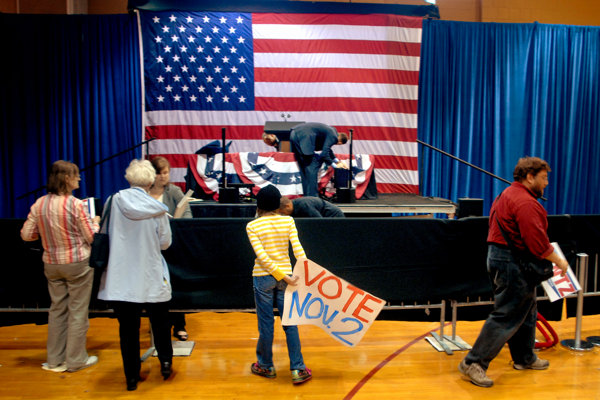 The Inquirer's chief political writer Thomas Fitzgerald, in a story in Sunday's paper, warns big metaphors are a coming - "...waves, tsunamis, earthquakes, landslides. Or hurricanes."
He says analysts predict Election Day will be a historic bloodbath for Democrats as Republicans could get as many as 65 new seats in the U.S. House tomorrow - and they only need 39 to take control there.
Unfortunately, just like during the Phillies playoffs, I haven't had many first hand opportunities for coverage of this historic event. A single rally and two candidate "meet and greets" were all I got to photograph.

But, like all Americans should, I will be sure to vote.
*Editor's note: All photos and text designed to be partisan politics neutral.