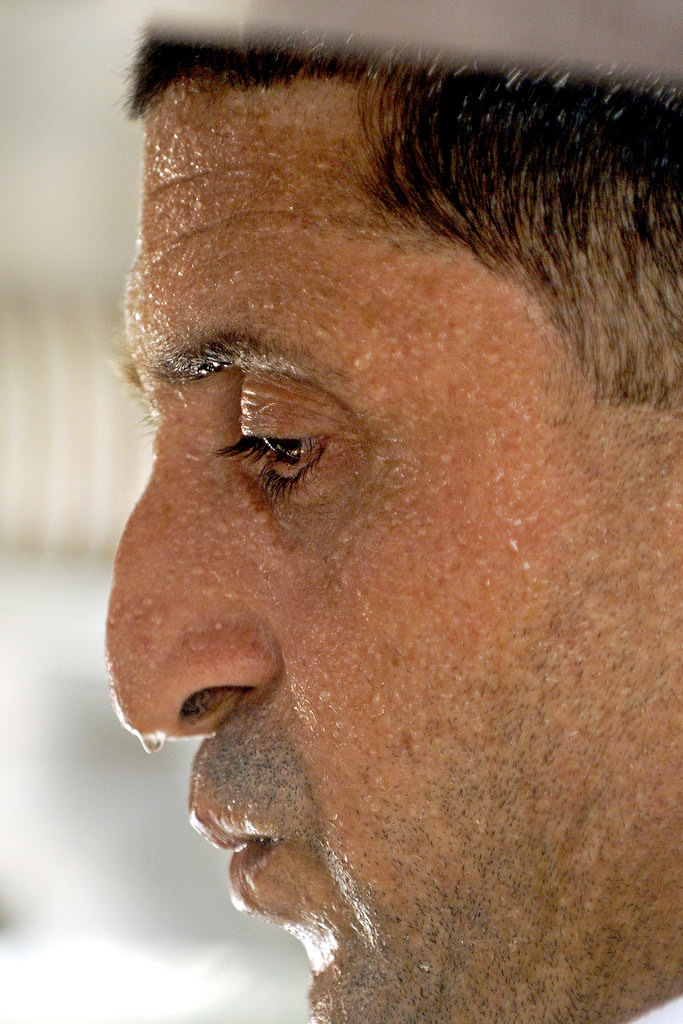 After a couple days of this heat wave, I wasn't looking for kids playing in fountains. Especially on the day Philadelphia actually sets a record (we seldom get above 100 degrees - 104 is really hot).
So when I was assigned - for the fourth day in a row - to make a "news" photo of the weather, I was determined to get something different. The first thing I did was give myself a couple of rules: No kids. No open hydrants. No pools.
On my first try I was able to follow them, but had to bend them a bit as I moved along.
Stopping to get lunch after my morning assignment - a portrait of union leaders - I saw all the sweat beading up on the face of a hotdog cart owner as he prepared a cheesesteak on the grill for some tourists (actually heard them asK: "could we get that with mayonnaise?")