I went to Harrisburg yesterday to photograph casino developer Steve Wynn as he testified before the Pennsylvania Gaming Control Board. It was his first appearance as the potential new face of the proposed $600 million Foxwoods Casino in South Philadelphia. I knew the newspaper was probably only interested in a simple mug shot, but...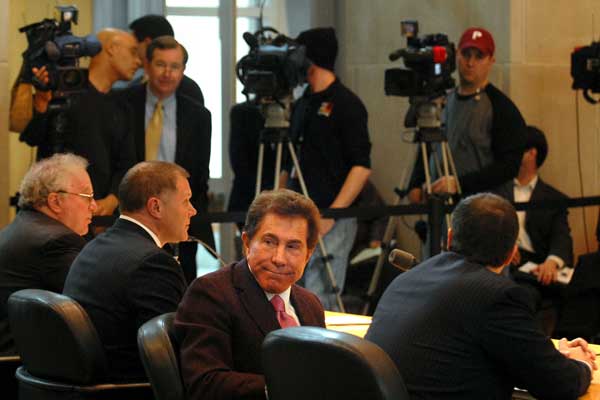 ...I went all out covering the hearing. Maybe it was because Wynn was actually one of the very first "celebrities" I ever photographed.

I had worked nights and weekends for the North Las Vegas Valley Times newspaper during my senior year in high school and they'd hired me as a full time photographer for the summer. Wynn was among the most "famous" men in town (this was 1970's Las Vegas ) and well on his way to mogul-dom having just completed real estate deals with both Howard Hughes and Caesars Palace. I can't even remember the photo - I probably had him standing in his Golden Nugget casino next to a cocktail waitress and a slot machine. (That summer I also photographed comedians Alan King and Gabe Kaplan - who later went on to star in the tv sitcom Welcome Back, Kotter).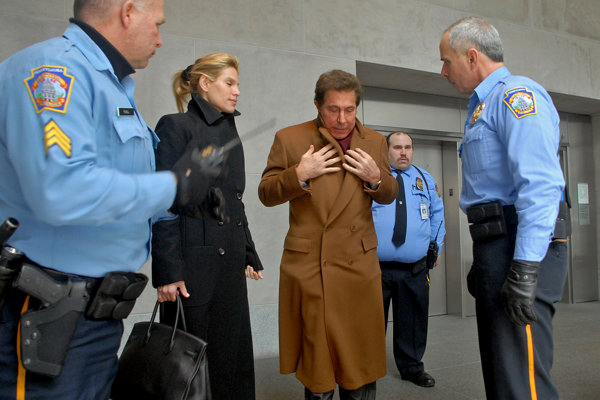 Trips down memory lane aside, I've always enjoyed these type of political/governmental assignments because while on the surface they seem like simple photos - somebody stands in front of a microphone and says something - they present all kinds of nuanced visual opportunites. I like the challenge of waiting for what is sometimes only a single moment when there is just that subtle degree of difference between what is actually going on and what the participants want to present to the tv cameras.