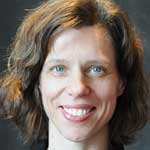 Franziska Ringpfeil, M.D., Ringpfeil Advanced Dermatology, Haverford
There is, but it's not a simple answer. Dandruff, whose medical term is pityriasis simplex capillitii, can most commonly affect the scalp, but it can also affect the face and eyebrow area.
It can be treated in a couple of different ways.
The simple approach is to use things available in drugstores, like dandruff shampoos. People who come to see us are those who have tried those products, but are frustrated because the dandruff hasn't stopped. We then examine them, and depending on what the prominent feature of the dandruff is, we can customize a treatment plan to fit those specific needs.