Soon-to-be household name Jennifer Lawrence stunned in a dramatic, metallic, cut-out gown from Prabal Gurung's fall 2012 collection at The Hunger Games premiere in Los Angeles last night. According to twitter, Gurung and his camp were "beyond ecstatic" to see Lawrence in the gold number.
The 21-year-old actress, who plays heroine Katniss Everdeen in Suzanne Collins' trilogy-turned-brewing-blockbuster-film, is known for her sultry, risk-taking fashion choices on the red carpet. Her premiere piece was a suitable choice for the star, hugging and exposing her killer bod in all the right places. Despite its effect, the golden girl admitted to Hollywood Life that her dress was quite snug, quipping, "I'm going to have a nervous breakdown."
Which could have occurred if her stylist had set it aflame, which actually happens to her character in one particular sequence of the book. "Was everybody disappointed that I wasn't set on fire?" a mildly-amused Lawrence asked MTV. The beautifully-detailed moment is one that fans anticipate seeing translated from the pages of the novel to the big-screen.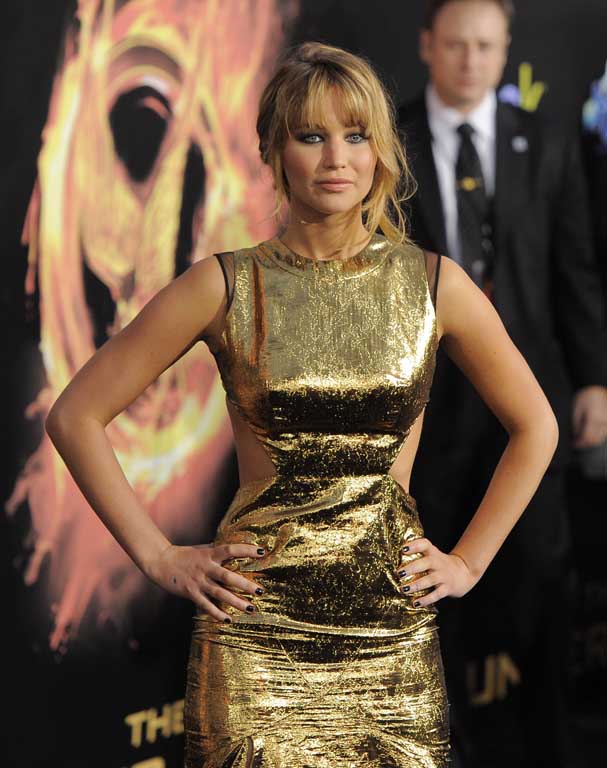 Also wow-worthy on the red carpet was the statuesque Elizabeth Banks, who opted for a bright, flaming-orange mini from Atelier Versace's Spring 2012 collection. She paired it with a Judith Lieber clutch.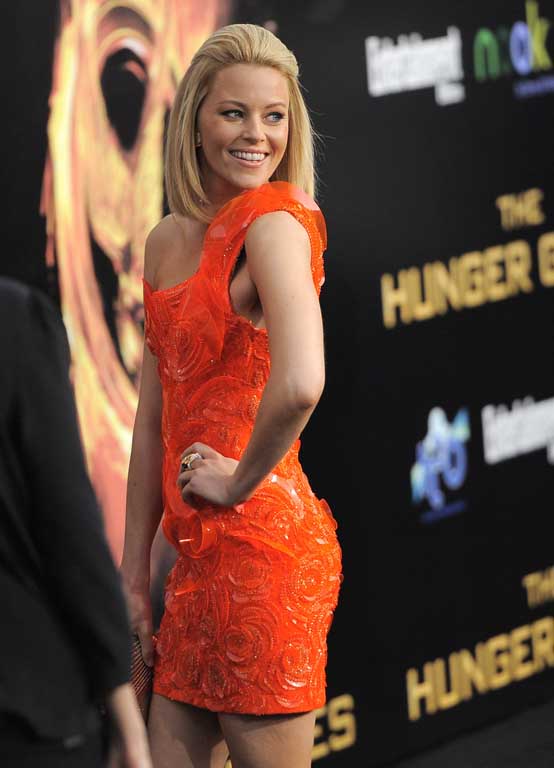 The 38-year-old Penn grad most likely chose this offbeat number to channel Effie Trinket, the eccentric character she plays in the film. On the outcome of the movie, Banks told MTV that both she and author Suzanne Collins were "happy with the film."
Meanwhile the two male stars of the Hunger Games Liam Hemsworth and Josh Hutcherson looked dapper in dark suits. In a recent interview, Hutcherson stated that he was overwhelmed yet happy with selections made by his stylist, a new addition to his inner circle of supporters given his pending fame. He did well with his three-piece suit (see below).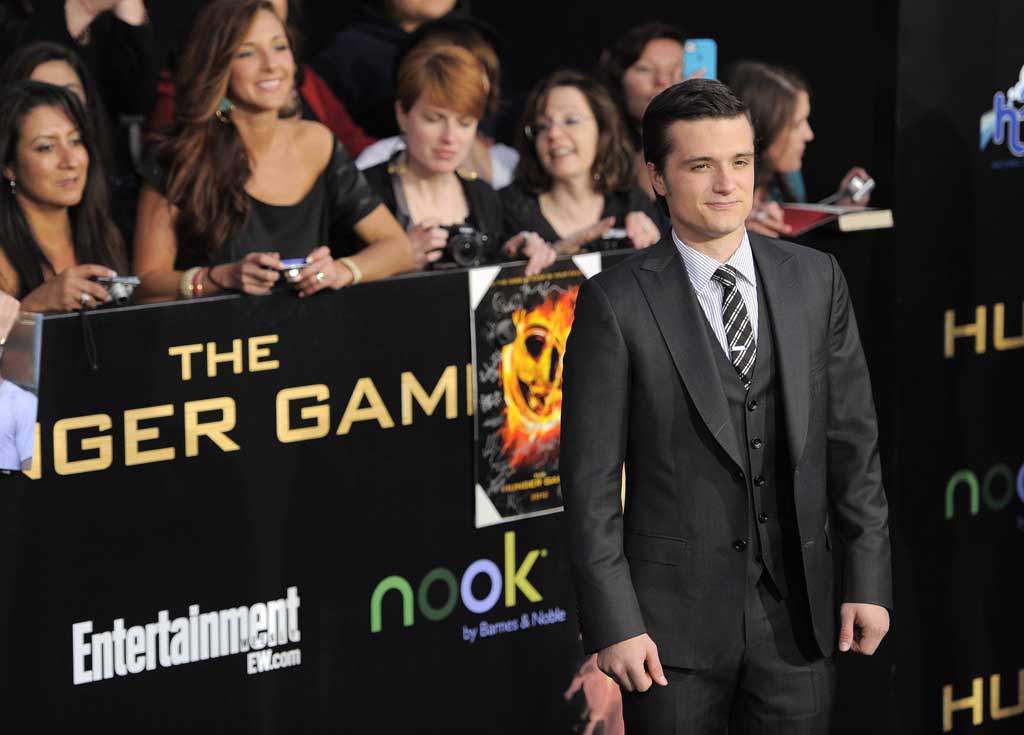 The film opens March 23. And it's guaranteed madness.
Click 4 more on The Hunger Games >>