Does Marc Jacobs have a giant "Steal My Merchandise" sign stamped across his brands?
In the latest episode of fashion plunderers, at least $400,000 worth of Louis Vuitton goods were stolen at the cargo zone of Charles de Gaulle airport in Paris on Friday.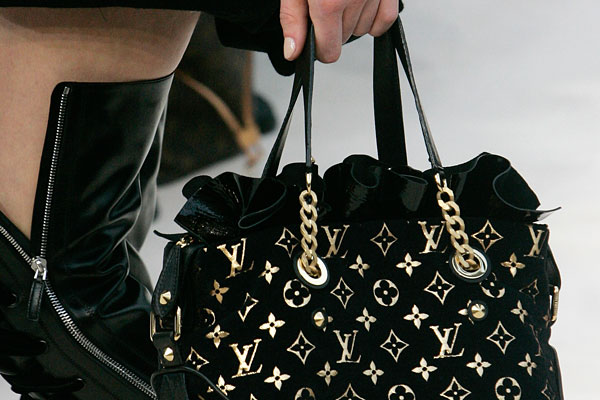 A bag by Marc Jacobs for Louis Vuitton's F/W 09 RTW collection goes for at least $3,000. (AP Photo/Michel Euler)
According to French news agency AFP, five masked thieves took down five employees including a security guard, during a scuffle in the freight area of the airport. They then took off with 10 pallets of LV merchandise, including totes and suitcases, which were loaded onto a getaway truck. French police continue to investigate the incident.