Does Marc Jacobs have a giant "Steal My Merchandise" sign stamped across his brands?
In the latest episode of fashion plunderers, at least $400,000 worth of Louis Vuitton goods were stolen at the cargo zone of Charles de Gaulle airport in Paris on Friday.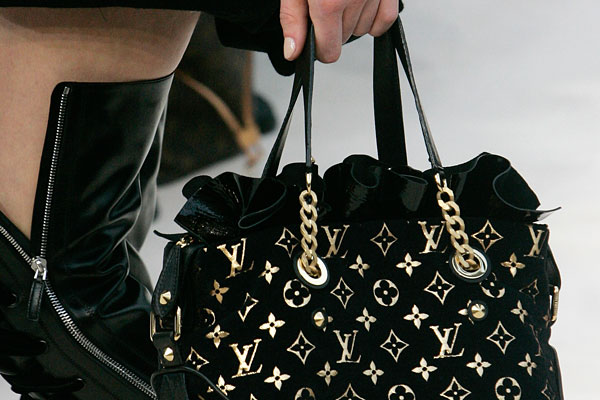 A bag by Marc Jacobs for Louis Vuitton's F/W 09 RTW collection goes for at least $3,000. (AP Photo/Michel Euler)
According to French news agency AFP, five masked thieves took down five employees including a security guard, during a scuffle in the freight area of the airport. They then took off with 10 pallets of LV merchandise, including totes and suitcases, which were loaded onto a getaway truck. French police continue to investigate the incident.
In early November, several thieves stole an array of sample items from Marc Jacobs' spring collection in London. Jacobs is also the creative director of Louis Vuitton, and until recently, was rumored to take over Dior.
Neither Jacobs nor LVMH have released statements yet regarding the latest heist. However, if we were them, we'd be pretty distraught, too. What's next for the thieves? Kate Moss?