The biggest fashion story brewing from the City of Lights involves two prominent fashion figures other than Karl Lagerfeld and Choupette, the tres mignonne, petite kitten.
Both Hedi Slimane and Raf Simons will debut their spring 2013 lines for Saint Laurent Paris and Christian Dior, respectively, before media members and luxury buyers, subjecting their historical fashion houses to immense fortune or risking the opposite: Fallen fame.
This past month, front row sightings closely trailed the fashions featured at New York, London, and Milan Fashion Weeks. But the focus truly is on fashion this time.
With the aforementioned three preview weeks already completed, fashion folk are now shifting their pointed heels to the grand finale of Spring-Summer 2013 collection shows at Paris Fashion Week. It's no coincidence that the biggest stars in the industry host their shows year after year in the couture capitol of the world.
Lagerfeld tells WWD, "I think it will be an exciting season in Paris. It is needed! It's stimulating and both [Simons and Slimane] are people I like a lot with a lot of talent."
After a bout of musical chairs (the designer edition) earlier this year, Simons shifted his focus from creating minimalist designs for Jil Sander to leading one of luxury's biggest names. However, the more controversial figure between Simons and Slimane is the latter, whose creative takeover of Yves Saint Laurent was immediately followed by a name change to "Saint Laurent Paris."
Read the full background on the changes, here.
Other Paris Fashion Week tidbits
Actress Kristen Stewart, who's largely been a recluse after her "momentary indiscretion" with married director Rupert Sanders, is slated to appear at Paris Fashion Week.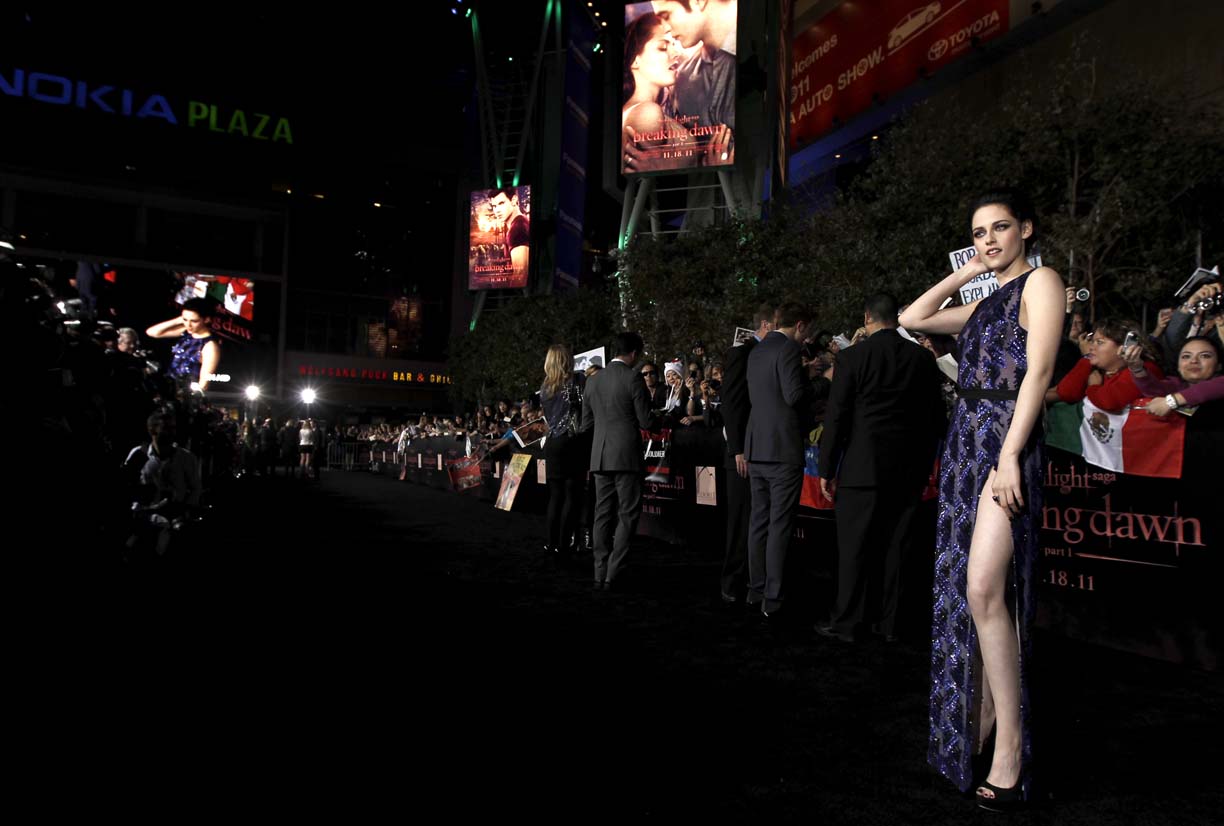 The 22-year-old actress is the face of the label's new scent Florabotanica, and WWD reports Stewart is expected to be seated front row at Nicolas Ghesquière's Spring 2013 preview on Thursday. This will be Stewart's second Balenciaga show.
Ye: MIA at PFW
Kanye West, on the other hand is no longer presenting his line at Paris Fashion Week, his publicist confirmed last week. Why, one might ask? We've speculated, but there was no follow-up as to why the artist decided against previewing his line.
Yeezy just seems to be very busy these days.