Are historical landmarks and cultural beacons the new go-to settings for fashion shows?
In May, Karl Lagerfeld staged Chanel's resort 2013 collection show smack in the center of the gardens of Versailles in France. On Tuesday, for the first time ever in its 900-year-old building history, the Louvre Museum hosted a runway show within its stone walls. Italian fashion house Salvatore Ferragamo, granted full access for its models, production staff and guests, held its mid-season resort show in the Denon Wing arcade of the Louvre.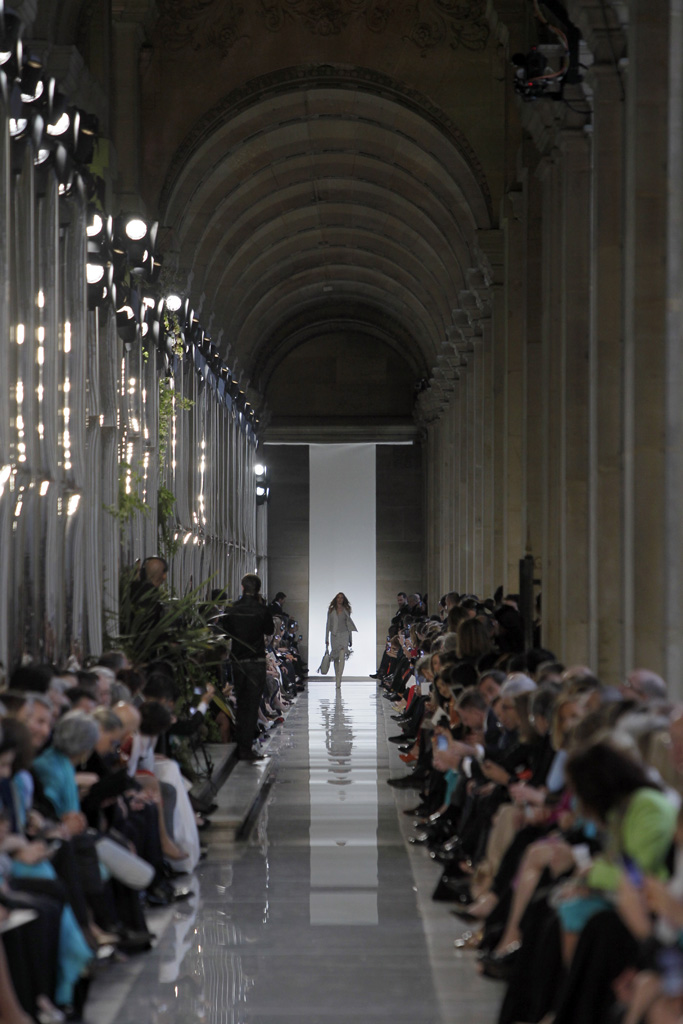 How did Ferragamo manage to pull this one off?
Fashion's funding of the arts is nothing new. However, the industry should take pointers from Ferragamo's use of strategic marketing and planning, especially as a sponsor of the Louvre's current exhibition of Leonardo da Vinci's final painting. The Florentine fashion house and the Louvre Museum also share a deep connection to the arts within cultural capitals like Florence and Paris.
To integrate the fashions with the surrounding environment, creative director Massimiliano Giornetti said, "The clothes' light colored palette is on purpose and in tune with the Louvre's light colored stone."
The result was an array of cool beiges, honey-colored hues and earthy tones featured on tastefully relaxed blazers, skirts and dresses.
Seated in the front-row included Freida Pinto, Hilary Swank and Leighton Meester.
The Associated Press contributed to this report.