Are historical landmarks and cultural beacons the new go-to settings for fashion shows?
In May, Karl Lagerfeld staged Chanel's resort 2013 collection show smack in the center of the gardens of Versailles in France. On Tuesday, for the first time ever in its 900-year-old building history, the Louvre Museum hosted a runway show within its stone walls. Italian fashion house Salvatore Ferragamo, granted full access for its models, production staff and guests, held its mid-season resort show in the Denon Wing arcade of the Louvre.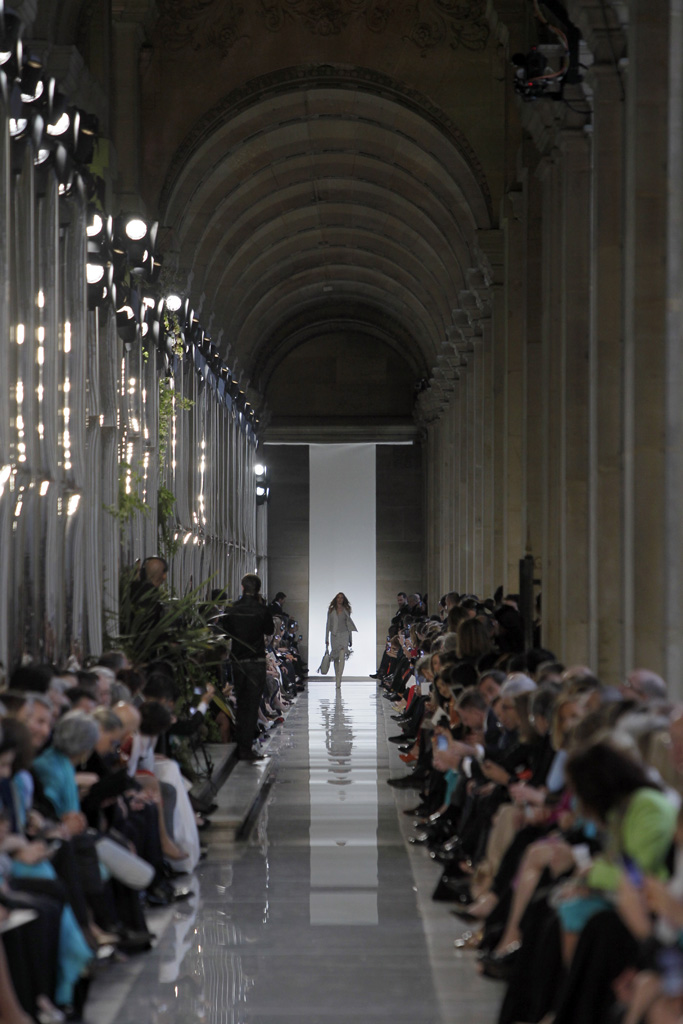 How did Ferragamo manage to pull this one off?