The End of the Villanova 7?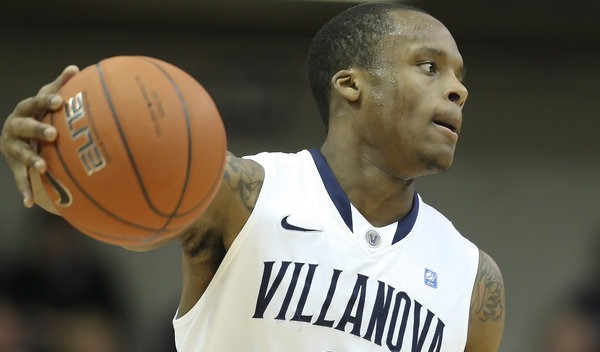 Villanova tries to keep its very, very slight chance of extending its NCAA run alive.
The End of the Villanova 7?

Unless Maalik Wayns and the Villanova Wildcats pull the old Kemba Walker/Connecticut Huskies trick (five Big East Tournament wins in five days) starting Tuesday night, Jay Wright will see his streak of seven consecutive NCAA Tournament appearances disappear on the hardwood at Madison Square Garden.
That run matches the second best in City 6 history, behind only the 12 in a row that John Chaney yanked and pulled the Temple Owls to from 1990-2001.
Temple, meanwhile, has a virtual lock on its fifth straight Dance Trip. Once that is official on Sunday (either by winning the A10 or by the Selection Committee), it will be tied for the fifth longest run in the city's history.
Those Philly schools with three or more consecutive NCAA appearances:
No.
School
Years
Coach(es)
W- L
Furthest Advanced
12
Temple
1999-01
John Chaney
16-12
Regional Final (1991, 93, 99, 01)
7
Villanova
1980-86
Rollie Massimino
14- 6
Won Championship (1985)
7
Villanova
2005-11
Jay Wright
12- 7
National Semifinal (2009)
6

Penn

1970-75

Dick Harter (2)/
Chuck Daly (4)
5- 5

Regional Final (1971, 72)

5
St. Joseph's
1959-63
Jack Ramsay
5- 5
National Semifinal (1961)
5
Temple
1984-88
John Chaney
8- 5
Regional Final (1988)
4
Villanova
1969-72
Jack Kraft
7- 4
Championship Game (1971)
4
Temple
2008-11
Fran Dunphy
1- 4
Second Round (2011)
3
Penn
1978-80
Bob Weinhauer
6- 3
National Semifinal (1979)
3
La Salle
1988-90
Speedy Morris
1- 3
Second Round (1990)
3
Penn
1993-95
Fran Dunphy
1- 3
Second Round (1994)
3
Drexel
1994-96
Bill Herrion
1- 3
Second Round (1996)
3
Villanova
1995-97
Steve Lappas
2- 3
Second Round (1996, 97)
3

Penn

2005-07

Fran Dunphy (2)/
Glen Miller (1)
0- 3
First Round (2005-07)