An April To Forget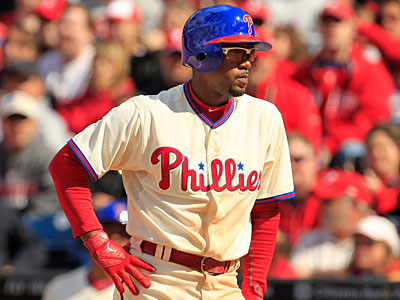 It was a low-octane April for the Phils.
An April To Forget

Even with their virutal landslide of 33 runs over the past seven games, the Phillies' offensive numbers in April pale in comparison to any in April of the previous five years.
For instance, they hit just 13 home runs, less than one-third of those they hit in 2008 (41). Yet, their record (11-12) is just 1.5 games behind what it was that year (15-13), in five few games.
Here are the clubs numbers through April 30 for each of the last six seasons:
| | | | | | | |
| --- | --- | --- | --- | --- | --- | --- |
| | 2012 | 2011 | 2010 | 2009 | 2008 | 2007 |
| Record | 11-12 | 18-8 | 12-10 | 11-9 | 15-13 | 11-14 |
| Runs/Game | 3.30 | 4.62 | 5.23 | 5.95 | 4.75 | 4.92 |
| Home Runs | 13 | 23 | 21 | 29 | 41 | 25 |
| Batting Avg. | .247 | .261 | .261 | .270 | .258 | .270 |
| On-Base Pct. | .293 | .328 | .339 | .349 | .335 | .361 |
| Slugging Pct. | .344 | .390 | .417 | .464 | .446 | .427 |