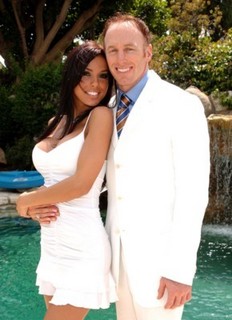 Now it gets really interesting. As Post Patterns said earlier in the day, there were a lot of reasons why A.J. Feeley might not be returning to the Eagles (they did get him a job indirectly with the Panthers, though), but the addition of Jeff Garcia leads to whole new set of conclusions.
Garcia has always been a starter. Even though he's 39 years old now, he thinks of himself this way. It might be he has to adjust his expectations a bit -- being out of work will do that -- but it still makes no sense that he would come here as the fourth quarterback (when McNabb is able to play and Michael Vick is eligible).
That makes you wonder if Garcia was added not because of what the front office and coaching staff saw happen to McNabb on Sunday but because of how ineffectual and disappointing Kevin Kolb was... again.
The Eagles have a very good team, maybe good enough to finally win a Super Bowl. If the performance put in by the defense wasn't a mirage on Sunday, that's about half a ticket right there.
Would the Eagles bet the promise this team holds on either Kolb or Vick as the quarterback if McNabb's injury keeps him out a long while or if he sustains another? Don't think so.
This move could be far more about what the football film says about Kevin Kolb than about what the X-ray film says about Donovan McNabb.
*** *** ***
Here's the earlier Post Patterns on A.J. Feeley's decision -- and, of course, that picture of Heather.