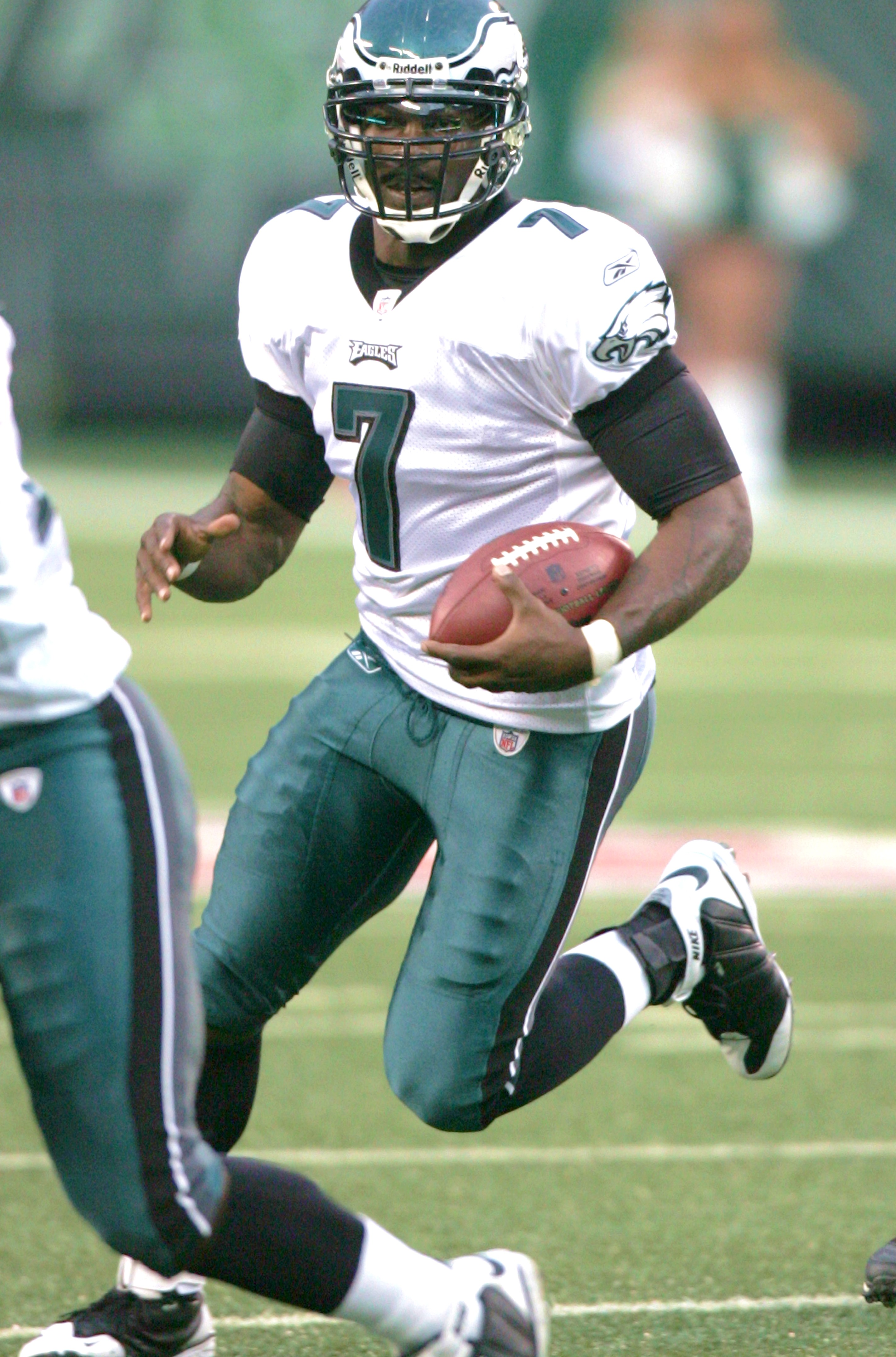 A funny thing happened on the way to the end of the exhibition season Thursday night in Giants Stadium. Somewhere along the way in the second half, New York Jets coach Rex Ryan broke the rules.
The rules are unwritten, but they go something like this: In the preseason, don't be a jerk. Just play basic defensive formations, don't blitz, don't get anybody on the other team hurt in a meaningless game for no reason -- unless you'd like to have that happen to your team, too.
By the end of the game, it got a little silly. On the next-to-last Eagles' drive, the final one with Michael Vick at quarterback. Ryan's defense used a stunt blitz to send third-string linebacker Larry Izzo and pancake Vick. Tsk, tsk, Rex.
At some point, Andy Reid had his team retaliate a little, but not much. The Eagles were just trying to get out of there in one piece and put their hectic little training camp and exhibition season behind them.