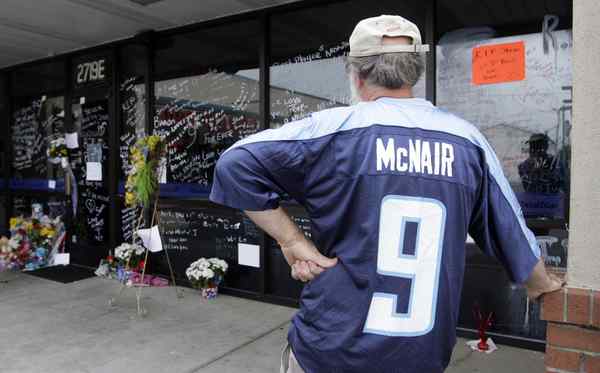 Instead of keeping family members safe, having a gun in the house endangers them. Accidental shootings and gun-related suicides kill more than one and one-half times the number of people killed by armed criminals. In his research, medical school professor Arthur Kellerman found that people were more than three times more likely to be killed in homes with guns than those without guns. A further study by Kellerman in the late 1990s showed that for every instance in a gun being used in self-defense, there were four accidential shootings, seven assaults or murders, and eleven attempted or completed suicides.
-- From the 2004 book "Gun Control" by Susan Dudley Gold.
NASHVILLE, Tenn. (AP)—Steve McNair's 20-year-old girlfriend bought a gun a couple of days before she was found dead alongside the slain former NFL quarterback, her relative said Monday.