It seems that an old trend is making a big comeback. Not only is mod back in fashion, it's also making a big splash in interior décor. If you're thinking about a home makeover, you will definitely want to take a look at these mod pieces from local Etsy shops. We've included everything from kitchenware to décor to lighting.
Kitchenware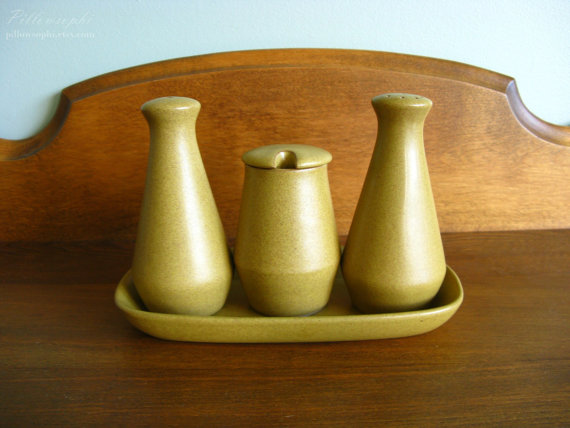 This mustard yellow stoneware cruet set was made in Denby, England in 1967. The set consists of a rounded, rectangular tray, a salt shaker, a pepper shaker, and a lidded mustard or jam pot.
1950s chrome salt and pepper shaker set with relish tray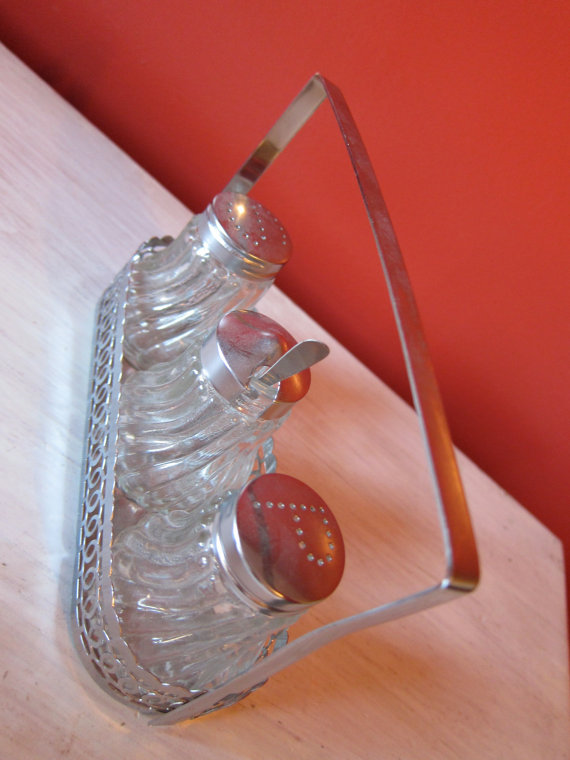 Too cute. This 1950s salt, pepper and relish set come with a matching chrome caddy with scalloped design, swirled glass canisters and aluminum lids. The top of the salt and pepper shakers have holes indicating "S" and "P".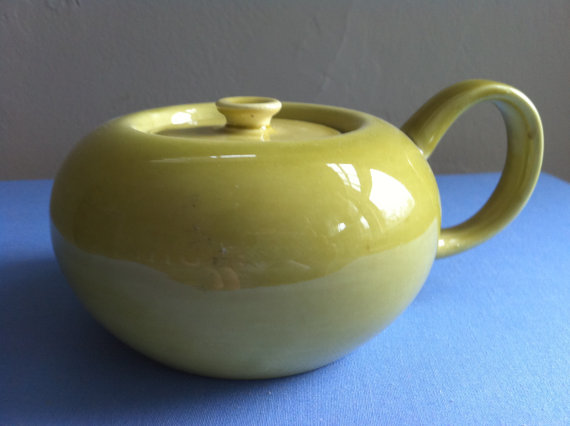 Get your vintage fix with this chartreuse Russel Wright one-handled sugar bowl. With the lid still intact, this sugar bowl is a rare find; usually with fragile pieces like this, the lids are often cracked or broken.
Russel Wright salt and pepper shakers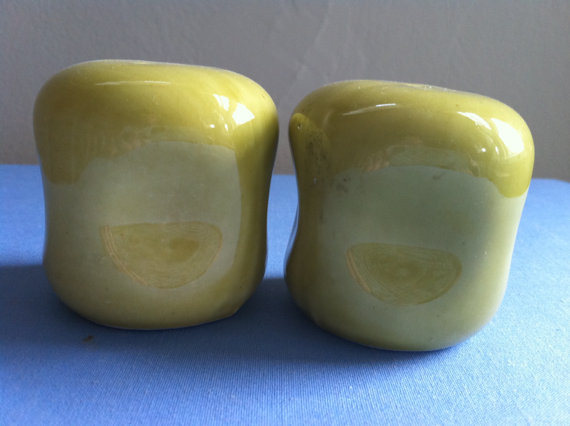 To go along with your brand new Russel Wright sugar bowl, it's only wright (come on, I had to) that you also purchase the identical salt and pepper shakers to pair it with.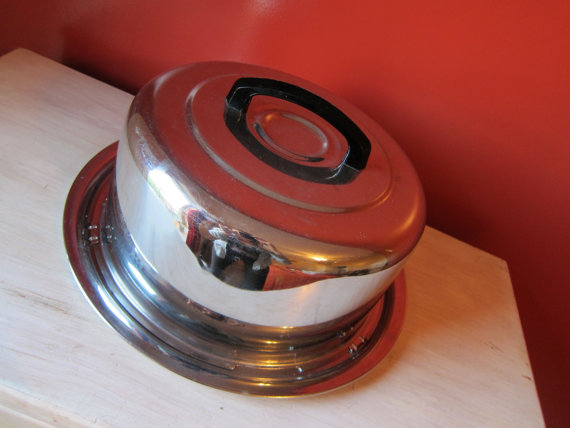 A charming accent for your retro kitchen! This stainless steel round covered cake plate is essential for your new mod look.
Decorations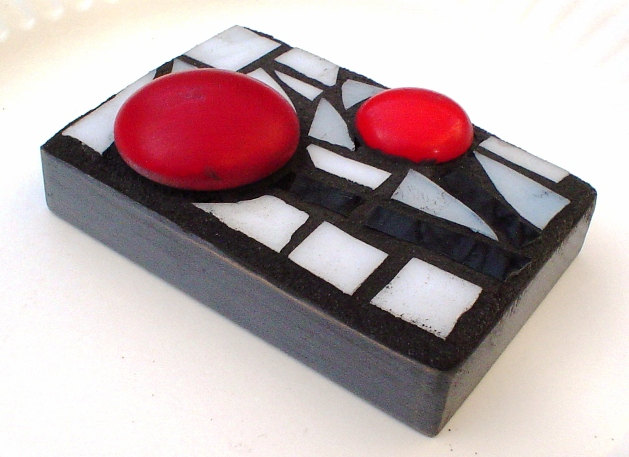 This piece is called Mod Red Poppies. It's a mixed media mosaic combining vintage red buttons and stained glass in shades of black and white. Take a step into the Mad Men era by ornamenting your wall with this classic piece.
Blue Underwood Universal Typewriter
Travel back to 1950 with this very cool Underwood Universal Typewriter. It comes in a lovely tweed case with the original manual and other literature still intact.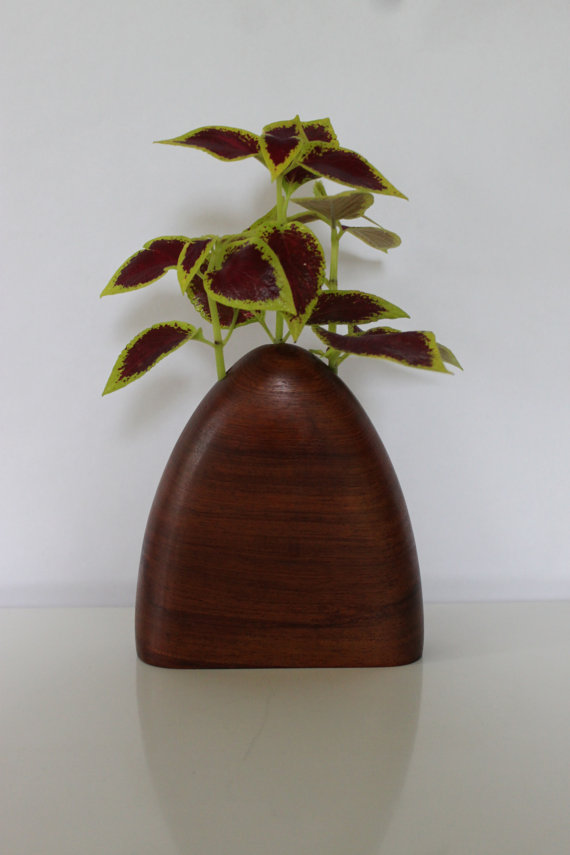 Just look at the pronounced grain and organic lines on this striking vase. It has three holes at the top for your desired flowers and has a unique little shape to it.
Land & Sea vintage globe by Replogle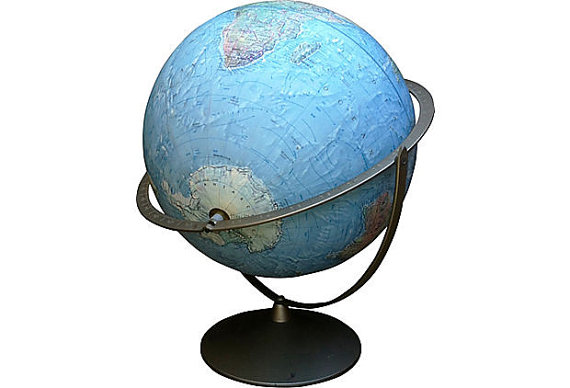 I'm really digging this 12 inch Land and Sea Globe by Replogle of Chicago, Illinois. The globe is perfectly functioning and gives access to the most exotic locales.
Recycled one way sign coaster set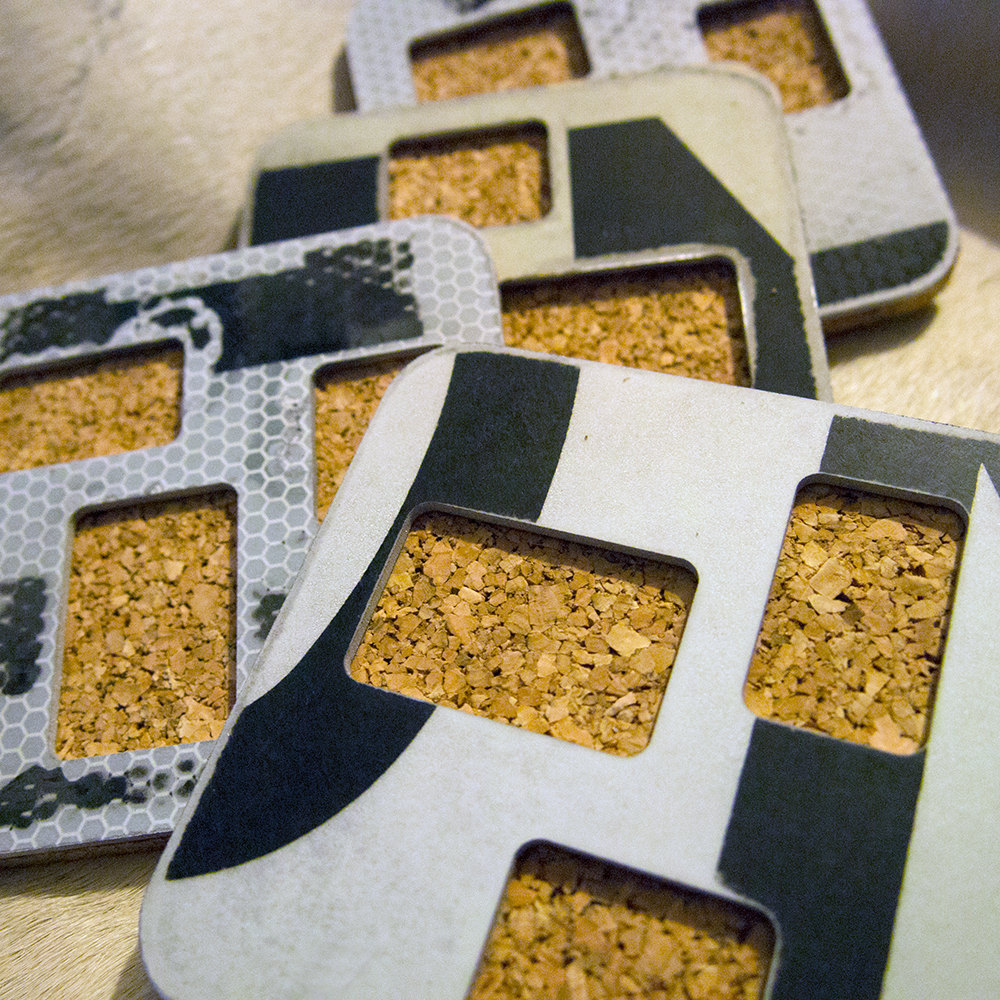 Vintage décor meets signage with this unique coaster set made from recycled "one way" reflective street signs. Each coaster has a unique, geometric design.
Lighting
Plastic and chrome pendant lamp
Let this super mod plastic, red pendant lamp set the mood in your living room, dining room or bedroom.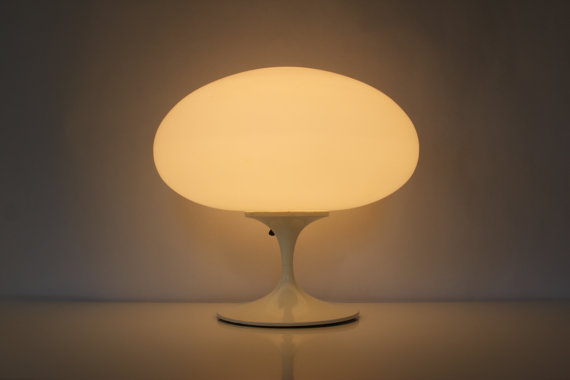 This original piece is a work of art and a lamp. The gorgeous mid century design has a white metal tulip base and a frosted glass globe that will brighten up any surface that it's put on.
This groovy lamp is made of rings of Lucite that alternate between white and clear. Match it with a pure white or vibrant colored lamp shade to make it pop!