Plan Your Visit
Travel to and from the greater Philadelphia region, travel advice and tips, travel news, and Jersey shore guide from Philly.com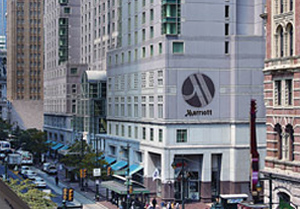 This world-class convention hotel is designed to exceed the expectations of convention attendees, as well as individual business and leisure guests. Commanding a towering presence at the hub of Philadelphia's business and historic districts, this 1,408-room hotel is connected to the Pennsylvania Convention Center.
1201 Market Street, Philadelphia, PA
(215) 625-2900
BUSINESS DISTRICT/RITTENHOUSE
YO, ADRIAN. Meet SoPhi. The new gal is right now just a twinkle in the eye of South Philly neighborhood visionaries like Geoff DiMasi, vice president of the Passyunk Square Civic Association (PSCA), and graduate city-planning students at the University of Pennsylvania, who drew up the SoPhi concept for PSCA as a class project last spring.
All the buzz about the 1600 block of E. Passyunk Avenue makes perfect sense. With a critical mass of destination restaurants like Paradiso, RoseLena's, Cantina Los Caballitos, and the new Chiarella's Ristorante (of Wildwood, N.J., fame), the street is hopping on Wednesday, Friday, and Saturday nights.