Last year, right before the start of training camp, West Chester football coach Bill Zwaan had to deal with the kind of tragedy for which there is no handbook when one of his players took his own life.
"We tried to handle it the best way we could, but there is no best way," he recalled. "You can't tell people how to grieve. That's going to stay with some of those guys, his close friends, for a long time. It's still with them today. Some really struggle with it, and I understand that.
"Me personally, I struggled because I felt like I couldn't get an answer for them. But I had to keep trying, even though there wasn't one. It's not that I was missing something. You just want to at least try to help. At some point in time you have to move past it. But I know for sure they still haven't. And they never will.
"They're going to be thinking about him on Senior Day next year. He should be there with them, and he's not going to be."
Now Zwaan is dealing with another tragedy that nobody can ever be prepared for. On July 31, his younger brother Brian died in a swimming accident in Sea Isle City, N.J., nearly a year to the day after his player's death.
Both were overwhelming. But for the second-oldest of 11 children, and the oldest boy, losing a younger sibling like that was almost unfathomable.
"We have a really close family," said Zwaan, who at 62 was four years older than Brian. "This is the first one we've lost. You're not supposed to lose somebody who's younger. Yeah, it was hard. Real hard. It didn't hit me right away. It's funny, because I want to say this the right way, but I'm coming to the end of my career. So you're trying to figure out how it's going to end. And when not one but two things occur like that, you start thinking, 'Is somebody saying something to me?' That's just the stuff that goes through your mind.
[Brian Zwaan: Larger than life, made everyone feel important]
"To be honest, I haven't rationalized it yet. You start to think we're all going to live pretty long, because nothing had happened to any of us. But my grief can't get in the way of us trying to have the best football team we can. I have a couple of moments throughout the day that I have trouble with.
"It changes me because I'm really reflecting on my life and where I've taken it to and how I want it to go from here. I know how important coaches are in people's lives. It's more than just football. But I guess I'm thinking a lot more about when it's going to end and when I want it to end."
The Golden Rams are 1-1, having beaten Bentley by 42 points before losing 49-42 last week at Slippery Rock (2-0), where they were down 21 midway through the third quarter but pulled even with just under seven minutes left.
On Saturday, they host Edinboro (2-0) in a noon game.
"The kids have tried to handle everything as best they could because I'm their coach," said Zwaan, whose son, Bill Jr., a former West Chester quarterback, is his offensive coordinator. "I give them a lot of credit. But this wasn't as personal to them, as players. It was more my own thing.
"Having a big family helps, no question. The truth is football helps some, too. Having something to turn to, It gives me a release. I had to get back to work and get moving. But it's just so tough to do that."
Brian Zwaan, of Berwyn, was a successful banker who had a beach house in Sea Isle.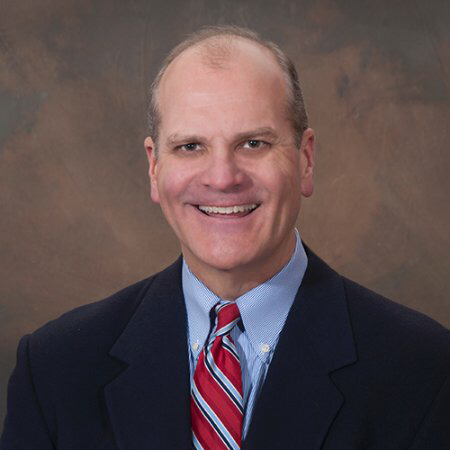 "He was down for the weekend and he was body surfing, taking a wave at the end of the day," Zwaan said. "They were planning on leaving, and he went back in the ocean for one more dip. He hit his head on the bottom and it knocked him out. He drowned. They tried to revive him on the beach. They took him to a hospital but couldn't get him back.
"When we were young, my dad taught us all how to body surf, down in Wildwood. We all learned. So it wasn't surprising that he was doing it at 58. I'm in my 60s and still doing it. It's kind of our thing."
The news was obviously devastating enough. But it's the thoughts of the things left undone that remain most painful.
"He was a very impactful person," Zwaan said. "He did so much for so many people. He was very involved. He was just one of those extraordinary persons. He had such a big persona. Always looking out for everybody. He had sort of taken on the role as the head of the family. My father died when he was 47. Brian was the one who kept an eye on things, especially the younger brothers and sisters, to make sure they were doing OK.
"People at the funeral would come up to me and say, 'Hey, you're the coach. He talked about you all the time.' He was really proud of me. He was a good football player, too. He would probably want me to keep coaching. He lived a tremendously full life, and he did so many things in that 58 years. I always felt worse for the people who never got to know my father. That's how I feel about Brian. There's so much more he would have done, so many more he would have touched."
Now, all anyone has are the memories. And the ongoing perspective that accompanies them. Not that it makes the void any less empty.
"There are times when he would say coaching football was the greatest thing you could do," Zwaan said. "I'd be like, 'OK, give me your job and your nice house and it'll be a good tradeoff.' Something will come across my desk and it brings me back to those moments. I'll sit there and cry. I have players to worry about, and coaches to worry about, things I have to take care of. It's going to take a long time. Football helps with that, at times.
"You think about your own path in life. It's been rewarding. But there are some unfulfilled things, for sure. More positive than negatives, though. You think about the sacrifices your wife [Rosemary] and family had to make, times when I wasn't around all the time for them.
"We're judged by wins and losses on the field. But in my mind, there are ex-players who are wins. There have been guys that really struggled to graduate. But we kept pulling them and pulling them until they got there. And they're doing well. They weren't great players, but they were ones I can say we won. There's a lot of those out there."
So maybe his brother was right. Especially at times like these. With a heavy heart, you do what you do best. And hope that somehow it's enough.