A great man once said that a great man once said that a shooter misses 100 percent of the shots he doesn't take. This might sound like a dubious proposition, valid only in a semantically distorted world in which the verb "to miss" is defined as the negation of the verb "to make." And, frankly, everything we know from the world of data science would seem to confirm such skepticism. But, like a lot of aphorisms, the value of this one lies in its spirit.
Shooters are paid to make shots. To make shots, a shooter must take shots. If all shooters are human, and all humans are fallible, then all shooters will miss shots from time to time. If shooters stop taking shots because they start missing shots, then they will never start making shots again. Shorter: Shooters shoot. QED.
Or something like that.
I bring all of this up because, over the last couple of nights, Sixers shooters have done their best to challenge the philosophical underpinnings of the notion in question. In addition to "missing" 100 percent of the shots they haven't taken, they've come damn close to missing 100 percent of those that they have. Like, historically close.
In their 118-113 win over the Wizards on Wednesday night, the Sixers shot just 3 for 18 from three-point range, a performance that came on the heels of a 3-for-28 showing in a loss to the Cavaliers on Monday. The combined 6-for-46 effort represents one of the worst two-game showings in the NBA's three-point era. According to the shot database over at Basketball-Reference.com, the Sixers are just the eighth team in history to have two straight games in which they attempted more than 17 shots and made fewer than four of them. The last time it happened was two years ago, when the Nets went a combined 6 for 38 as the calendar turned from 2015-16.
| | | | | | |
| --- | --- | --- | --- | --- | --- |
| Team | Year | Game 1 | Game 2 | 3PM | 3PA |
| Sixers | 2017-18 | Nov 29 | Nov 27 | 6 | 46 |
| Nets | 2015-16 | Dec 30 | Jan 2 | 6 | 38 |
| Grizzlies | 2015-16 | Nov 2 | Nov 3 | 6 | 43 |
| Knicks | 2014-15 | Feb 22 | Feb 25 | 5 | 40 |
| Knicks | 2014-15 | Nov 28 | Nov 30 | 4 | 43 |
| Sixers | 2013-14 | Jan 17 | Jan 18 | 4 | 39 |
| Pacers | 2012-13 | Apr 4 | Apr 5 | 5 | 41 |
| Celtics | 2003-04 | Mar 15 | Mar 18 | 4 | 41 |
At this point, it's probably best to consider this a statistical oddity more than a cause for concern. The career percentages of the players in the Sixers' rotation suggest something dramatic would need to occur for this slump to endure. But it is very much a slump. Even before the last couple of outings, they had cooled off considerably, shooting just 31.6 percent from long range in the six games leading up to the loss to the Cavs (they shot 40.2 percent on an average of 31 attempts per night in their first 12 games). Their 35.6 percent shooting this season now ranks 18th, a considerable tumble from where they were just a couple of weeks ago. Clearly, it is in their best interest to snap out of it. Here in Philadelphia, laying that many bricks without going through the union is the kind of thing that will bring an inflatable rat to your door.
Speaking of inflatable rats …
As best I can tell, carnival goers still prefer their Pop-a-Shot prizes to be plush and stuffed and descended from a species other than rodent. Nothing says love like draining a few buckets on an undersized rim and giving your sweetheart a creepy purple bear. Maybe that changes by the end of the season, but one thing we can probably surmise is that the Wizards' decision to spend the fourth quarter watching Ben Simmons shoot free throws will go down as a notable plot point in the rookie's young career. For the details, be sure to check out our coverage from Hack-a-Ben I. The biggest takeaway? It almost worked. Down by 84-65 after three quarters, Washington sent Simmons to the line 12 times in the fourth and took advantage of his 12-for-24 showing to cut the deficit to as few as three points.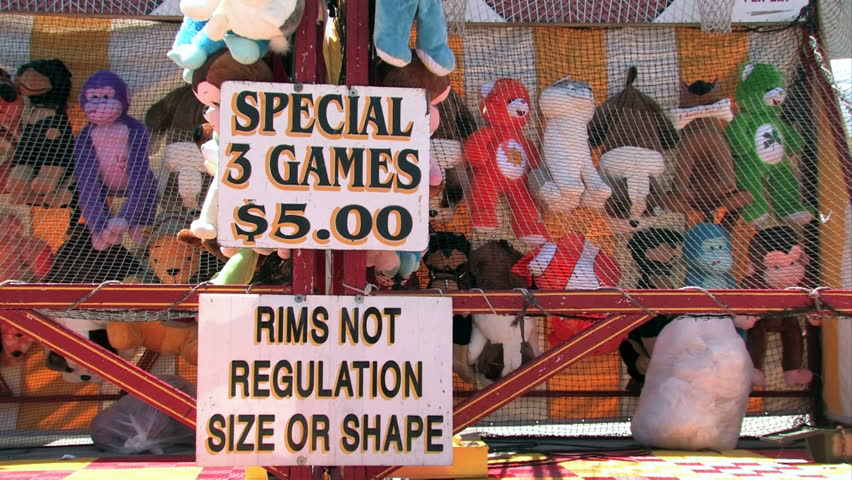 The strategy might not be basketball as Dr. N intended, but the math works. This season, the Sixers are averaging 1.13 points per possession when their current starting unit is on the court. On the 12 possessions that the Wizards fouled Simmons in the fourth quarter, the Sixers averaged 1 point per possession. Multiply that -0.13 by those 12 possessions and you can say that the Wizards held the Sixers to 1.56 fewer points than they otherwise would have been expected to score.
You wouldn't want to write a doctoral dissertation based on that math, but it does illustrate the wisdom Scott Brooks employed, and it speaks to the larger and more relevant point that teams will continue to seek out ways to challenge the Sixers rookie when faced with the unique skill set that he brings to the court. On Monday, the Cavaliers were never in a position in which they would have contemplated fouling Simmons as a standard operating procedure. But, as we wrote about a couple of days ago, they did challenge the rookie by sticking a big, physical defender in his grill. Underlying both strategies is a philosophy that says the way to counter Simmons is to focus one's efforts on preventing him from getting to the rim off the dribble.
On nights when a team is having success with that strategy — as was the case Monday and, in its own weird way, Wednesday — the Sixers will need to find different ways to open up the court. Until recently, their ability to knock down three-pointers off feeds from Simmons has served that purpose. Another element that can contribute is Simmons' working off the ball. He's had some success in that department, but it stands to reason that the development of a jump shot of his own will go a long way toward counteracting the counteractions that teams take (a reminder to take all of this with the understanding that the Sixers improved to 12-8 on Wednesday and Simmons finished with 31 and 18).
It's worth noting that the past couple of games could serve as illustrations of a reality the Sixers thought they could counteract by pairing Simmons with a player with Markelle Fultz's skill set — i.e.,  a second guard with the ability to penetrate and finish. If a team sticks its best on-the-ball defender on Simmons, it leaves Fultz guarded by somebody who is something less than an opponent's best on-the-ball defender. In that reality, Fultz's size and ability to knock down jump shots would be a trump card that isn't present when T.J. McConnell is that second ball-handler.
Which brings us back to where we started: Shooters shoot.