Wilt Chamberlain
May 19, 2017
The latest in our series of photographic retrospectives on Philadelphia sports legends features former 76ers, Warriors and Overbrook High School star Wilt Chamberlain, the greatest basketball player in city history.
File photo
Wilt Chamberlain's life as a basketball star began at Overbrook High, where he won city titles in 1954 and 1955. Here he is with his 1955 team, in the middle of the front row.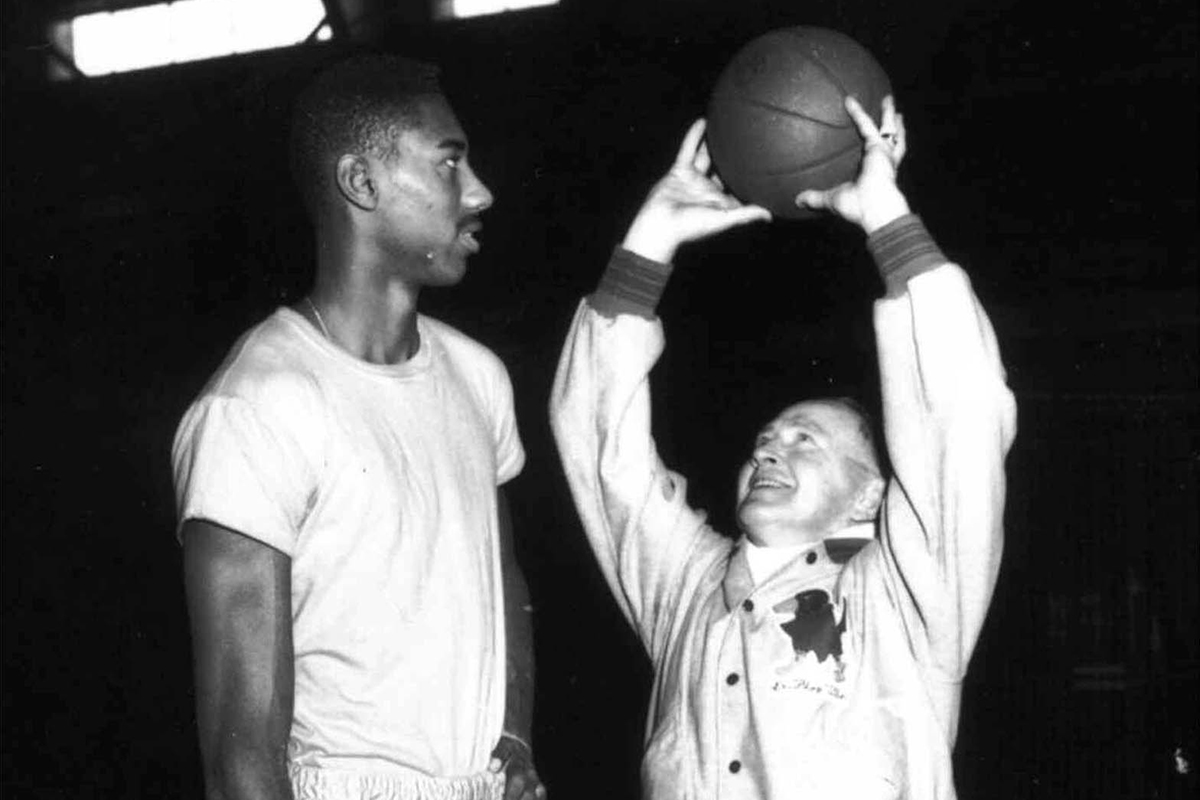 Bill Snead/Lawrence Journal-World/AP
Wilt Chamberlain played his college basketball at Kansas. Here he is with legendary Jayhawks coach Phog Allen.
‍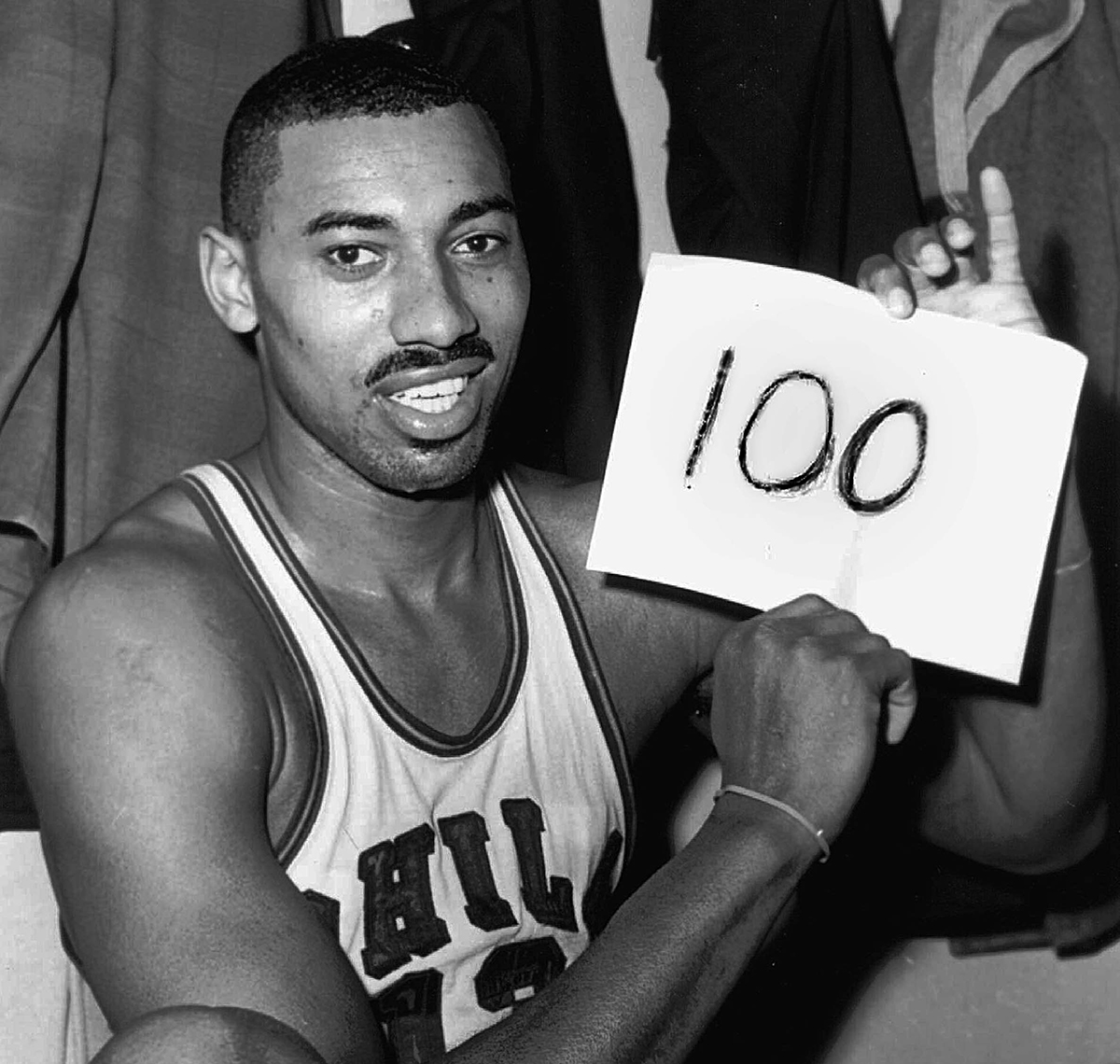 Paul Vathis/AP
March 2, 1962 was the most famous night of Wilt Chamberlain's career. He scored 100 points in the Philadelphia Warriors' 169-147 win over the New York Knicks in Hershey. In the locker room after the game, statistician Harvey Pollack wrote the number 100 on a piece of paper for Chamberlain to hold up.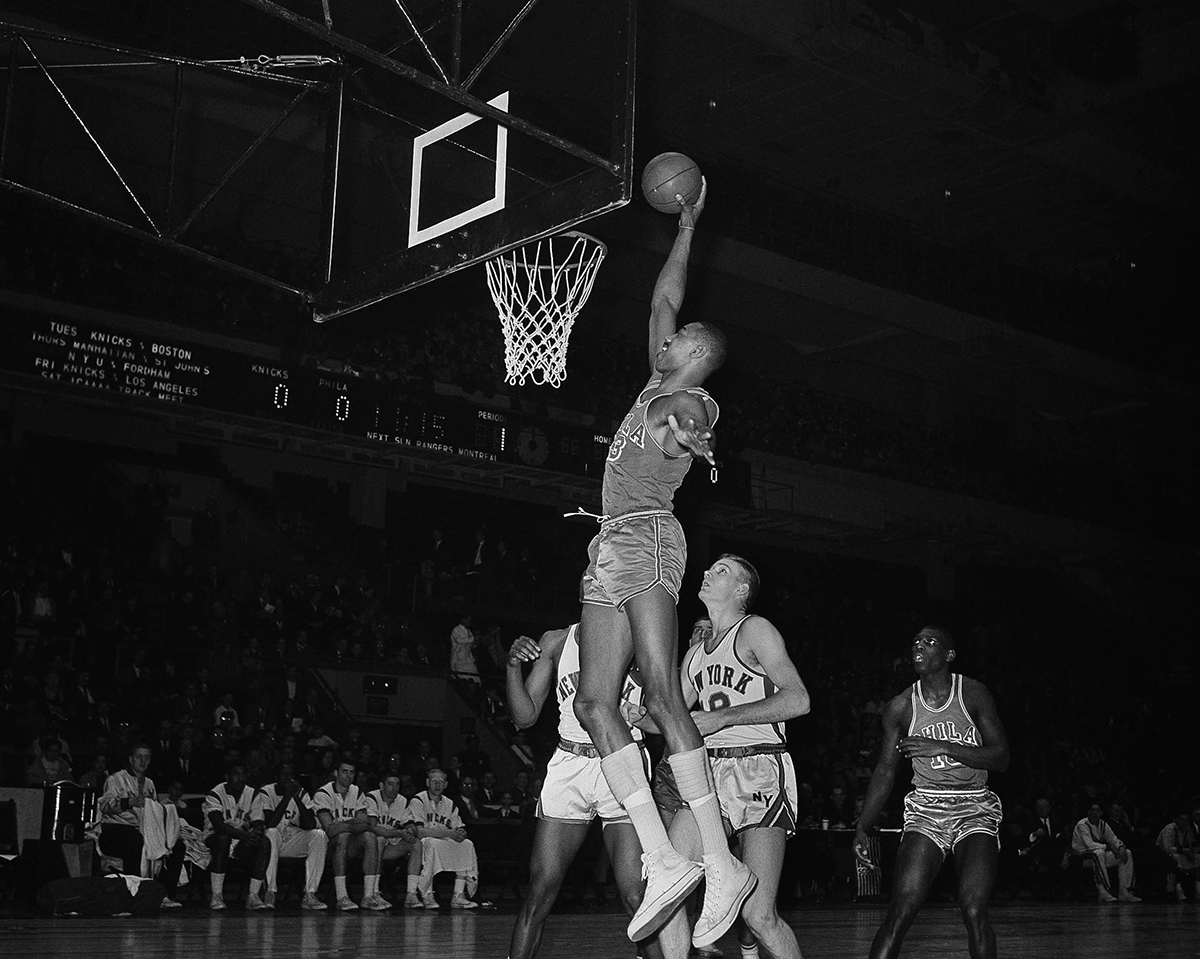 AP file photo
On March 4, 1962, Wilt Chamberlain soared for this dunk in a game against the New York Knicks at Madison Square Garden.
‍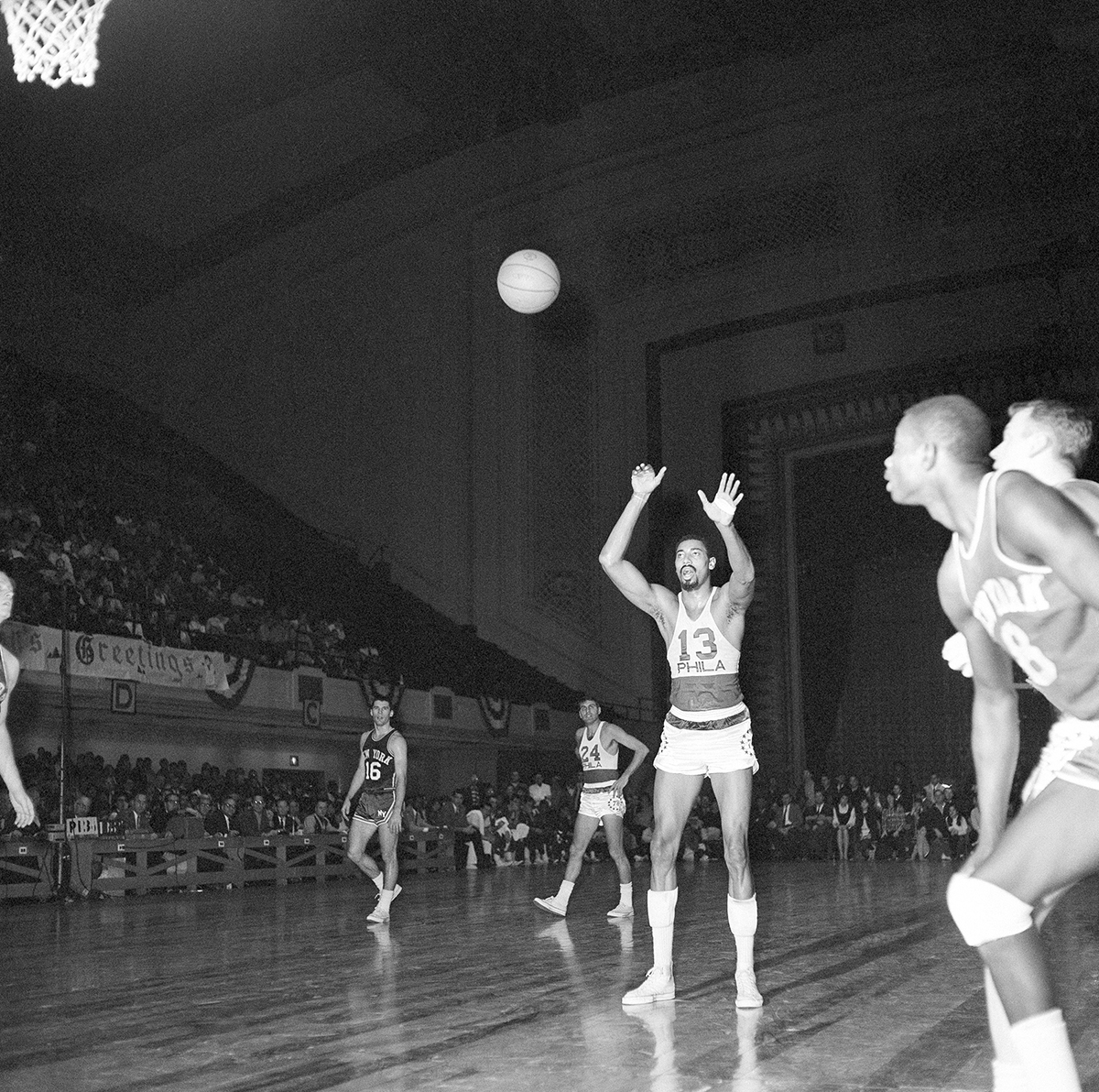 Bill Ingraham/AP
On Jan. 2, 1965, Wilt Chamberlain sank this foul shot to become the second player in NBA history to score 20,000 career points. He scored 50 points in this game for the 76ers against the New York Knicks at Convention Hall.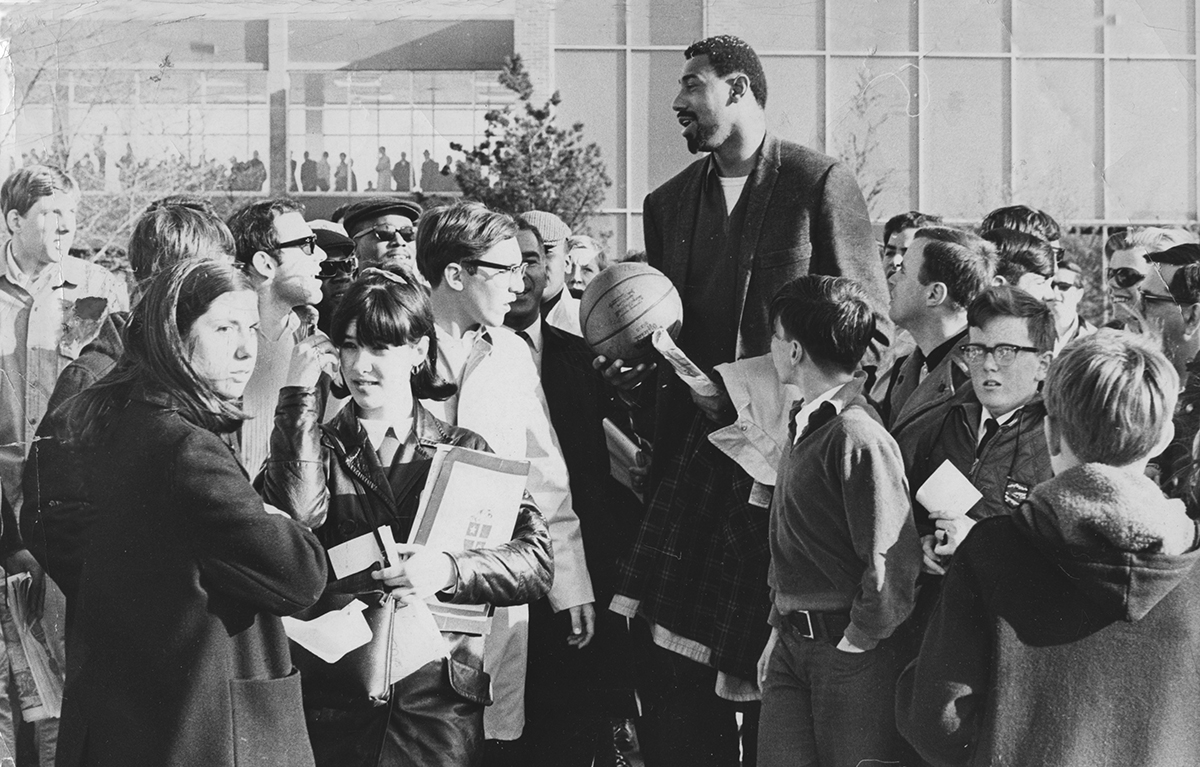 (Tony Calabro/Inquirer file photo
On April 27, 1967, Wilt Chamberlain and his teammates were greeted by fans at the Philadelphia airport after leading the 76ers to the NBA championship.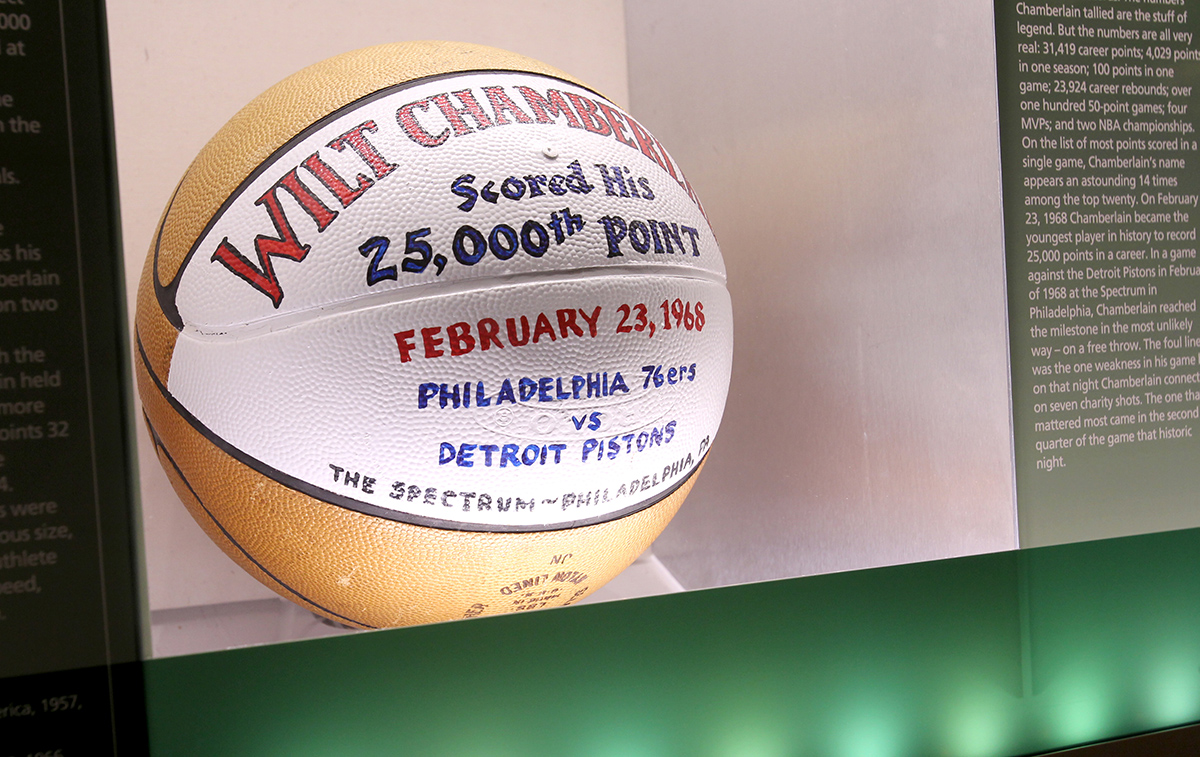 Charles Fox/Staff Photographer
On Feb. 23, 1968, Wilt Chamberlain scored his 25,000th career point in a 76ers-Detroit Pistons game at the Spectrum. The ball with which he scored the point is displayed at the Naismith Memorial Basketball Hall of Fame in Springfield, Mass.
‍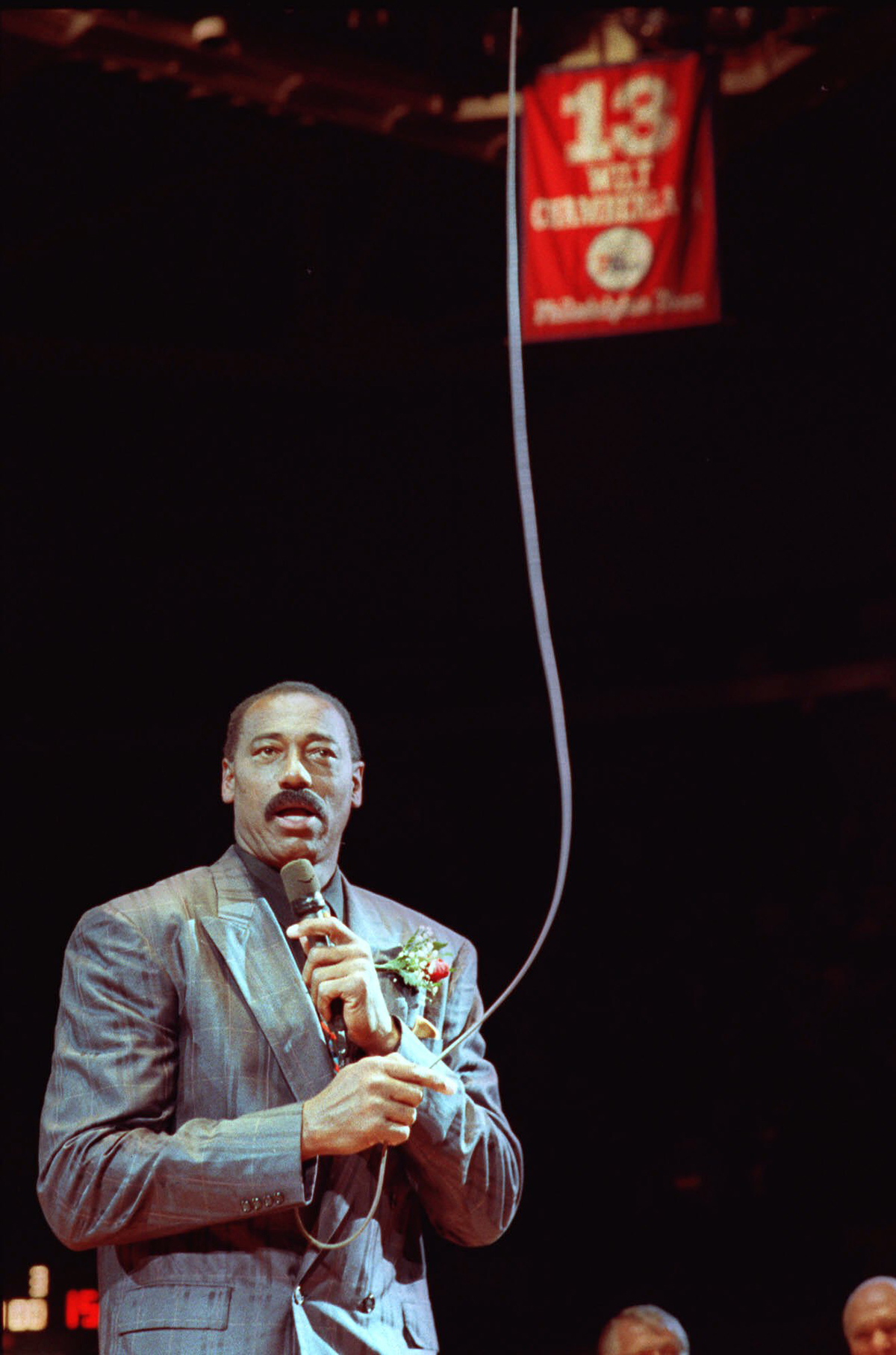 Amy Sancetta/AP
On March 19, 1991, the 76ers retired Wilt Chamberlain's jersey number in a ceremony at the Spectrum.
‍
Amy Sancetta/AP
In 1997, Wilt Chamberlain was named one of the NBA's 50 greatest all-time players in honor of the league's 50th anniversary.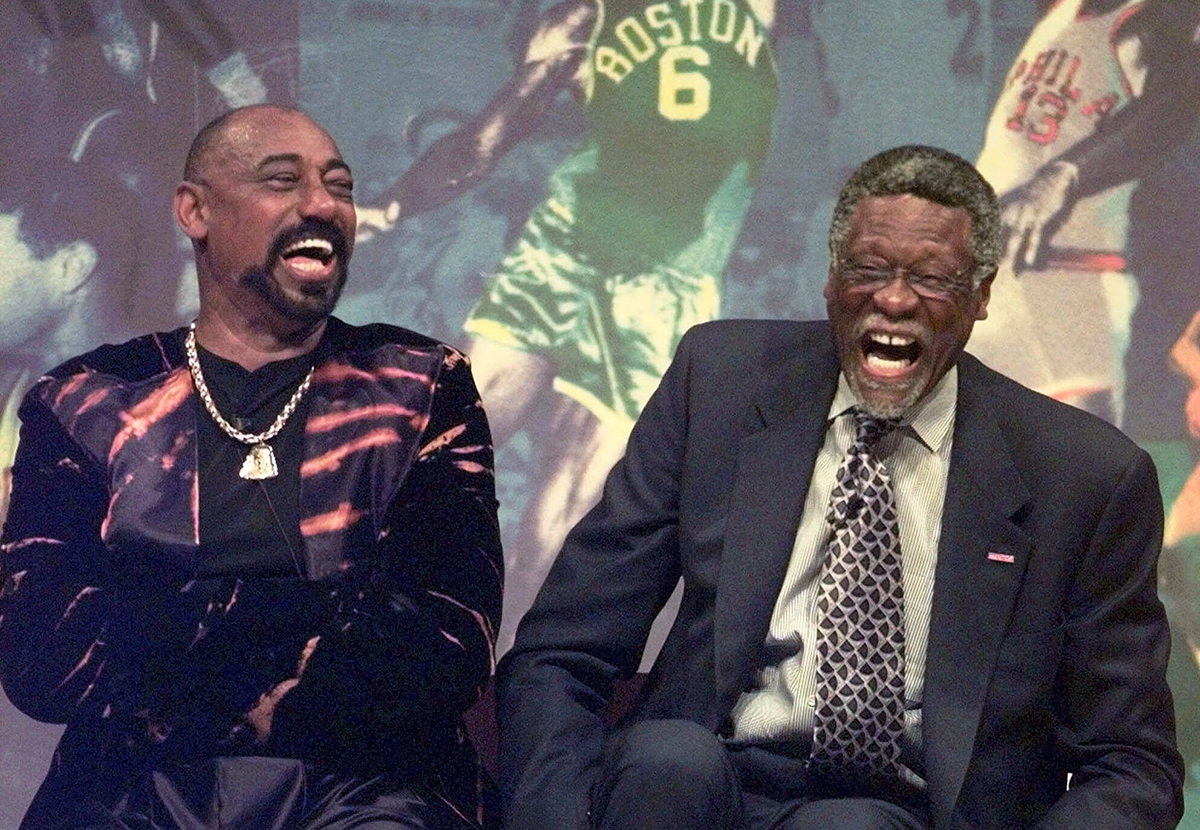 Elise Amendola/AP
On May 26, 1999, Wilt Chamberlain traveled to Boston for a tribute event in honor of Celtics legend Bill Russell. The two players faced each other in many great games during their careers.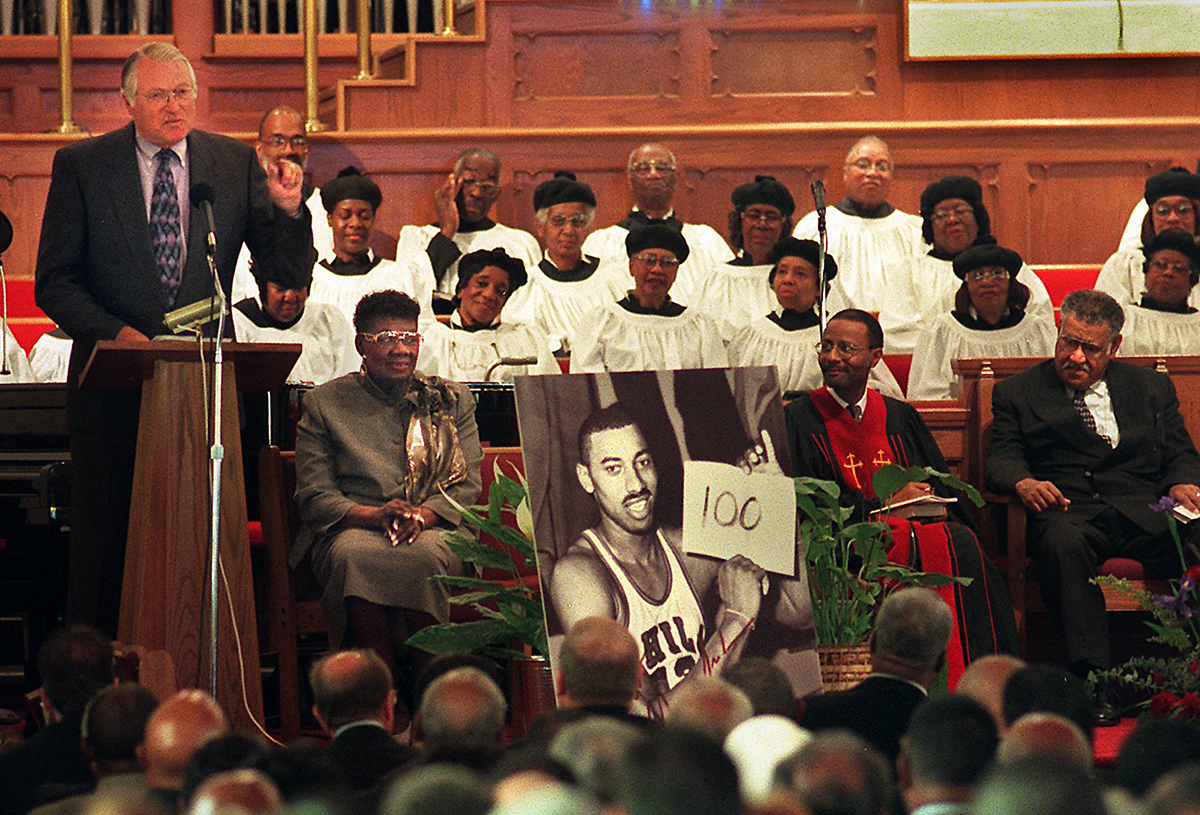 Eric Mencher/Inquirer file photo
Wilt Chamberlain died on Oct. 12, 1999. Just over a week later, his funeral drew a cast of basketball legends to pay tribute to his life. Among them was Tom Gola, pictured here speaking at the service.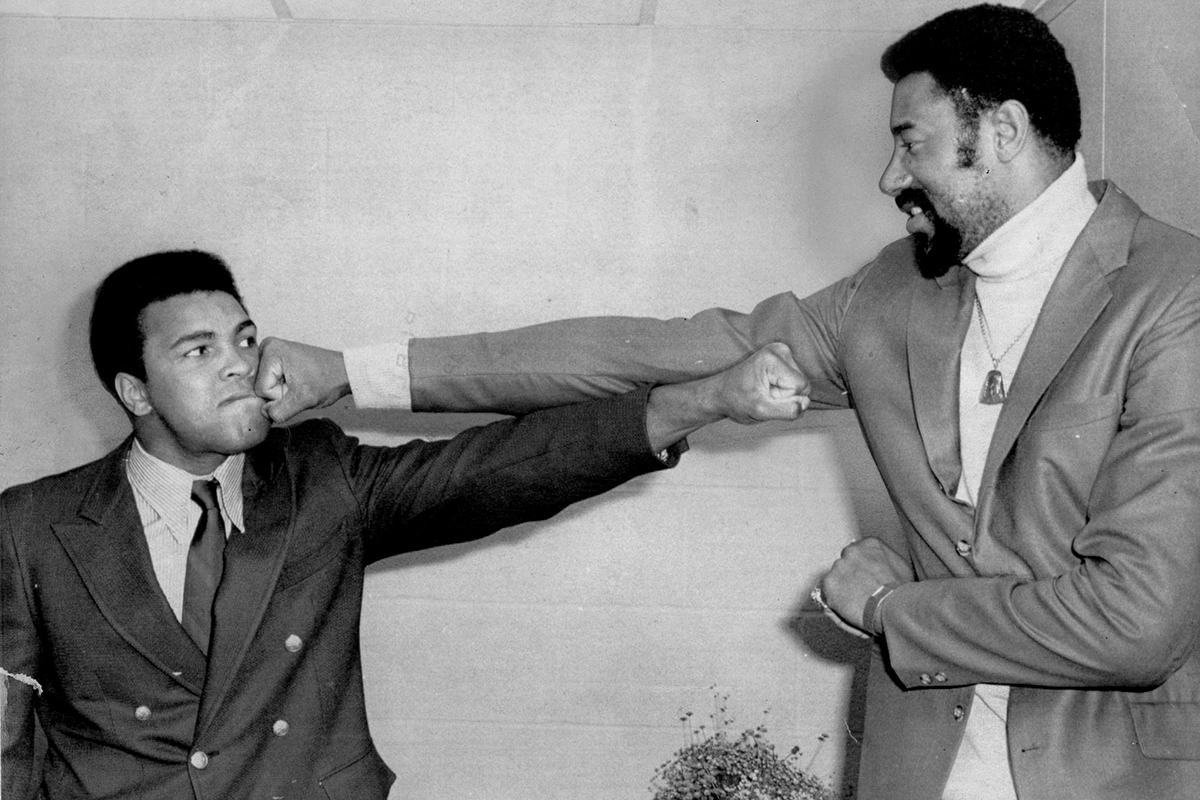 Inquirer file photo
The date of this photo is unknown, but the resonance is plenty clear: Wilt Chamberlain posing with another of the great sports stars of his era, Muhammad Ali.