Talk about timing, or trolling.
The Sixers' 25 percent off all Evan Turner apparel and novelties sale may not mean anything more than the team is trying to give fans a cheaper supply of Turner stuff, but the timing is tremendous.
With the NBA trade deadline officially less than a month away, and speculation about what the Sixers are going to do at the deadline at an all-time high, the team decides to promote a sale of all things Evan Turner, who has been linked to trade rumors recently.
Obviously such a marketing move, announced on the jumbotron during Saturday night's game against Oklahoma City, jumped out to fans of the franchise, who immediately took it as a sign of the end of Turner's tenure with the Sixers.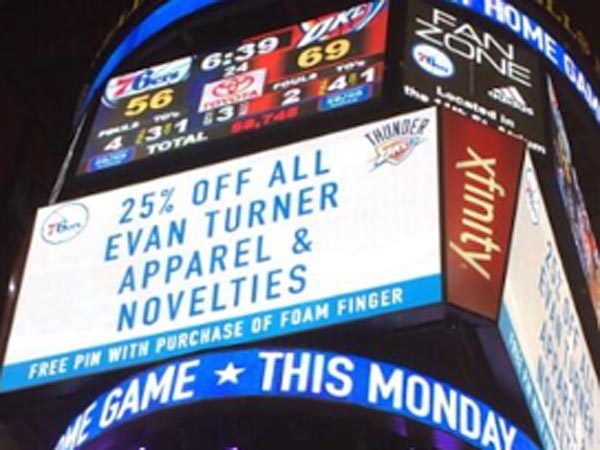 "He's gone," a woman sitting in the seat next to me exclaimed.
"Finally," added her friend.
While the idea is understandable, especially considering the timing, realistically, the sale is probably just that: a sale. It seems unlikely that a franchise would foreshadow its future by orchestrating a sale of a soon-to-be-traded player.
But with the Sixers, one can never be so sure.
They could have taken 25 percent off all things Michael Carter-Williams this month instead of E.T. and there would be no swirling speculation about the motivation behind the sale. But, Turner is the target, and the sale is either a sign, or some top-tier trolling of the fan base by the franchise.