The silence that has been the 76ers since May 14 was shattered on Thursday night when it was announced that the Sixers had traded All-Star guard Jrue Holiday to the New Orleans Pelicans for Kentucky center Nerlens Noel, who was taken by the Pelicans with the sixth pick.
Reports were that the Sixers also received a 2014 first round pick from New Orleans and gave up their 42nd pick in Thursday's draft.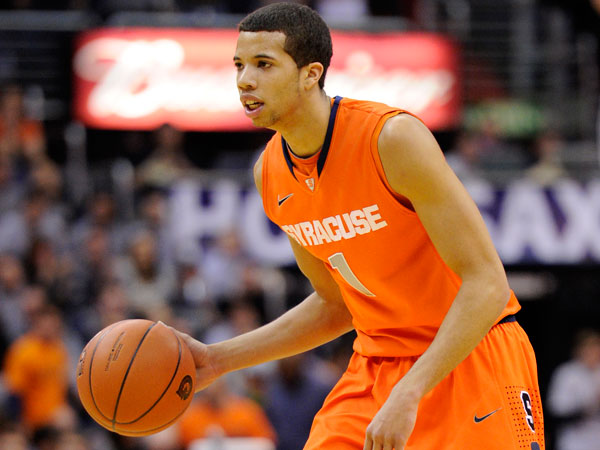 With the 11th pick the Sixers selected Syracuse point guard Michael Carter-Williams. He is now, apparently, the heir apparent to Holiday.
Noel, a slender 6-11 shot-blocking specialist, fits the Sixers mold for centers as he is coming off a major knee injury after tearing an ACL last season. He also broke a leg in high school. At only 216 pounds, Noel will need to hit the refrigerator and weight room in order to be ready to play in the Eastern Conference. Because of his injury, he may not be ready to play until around December, anyway.
Holiday is coming off his first All-Star appearance after averaging 17.7 points and 8 assists. Holiday had just signed a big 4-year, $41 million contract before last season. In his four seasons with the Sixers he averaged 13.4 points and 5.8 assists. He appeared to be the cornerstone of a team in transition, but Hinkie proved that the silence coming from him since his hiring was a front.
The Sixers do not plan to come out for comment until the draft is over. They will certainly have a lot of explaining to do with their shocking moves.
Follow along as Daily News Sixers' reporter Bob Cooney analyzes what the Sixers are up to.