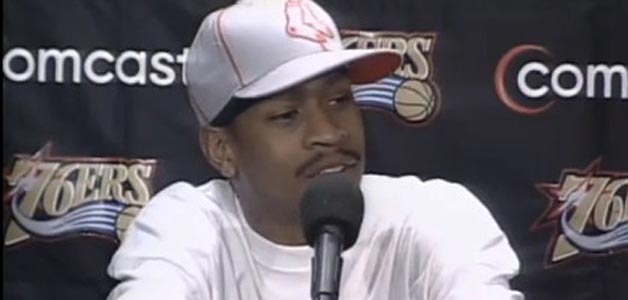 You may have heard about the time Allen Iverson went on a tirade about having to practice while with the Sixers. It probably came up one or two times during his time here or even years afterward.
Well, it turns out - if you can remember the rant I'm talking about, even - that with his retirement looming, the truth has surfaced.
Hey look, there's Donovan McNabb, too. Can't get enough of that guy.