2013 NBA Mock Draft 3.0

This mock draft will be updated weekly leading up to the 2013 NBA Draft on June 27. It does not take into account any potential trades.
Mock Draft 2.0 | Mock Draft 1.0
Here's the third edition of Philly.com's 2013 NBA mock draft:

1. CLEVELAND: Nerlens Noel, PF/C, Kentucky: Reports are that Cleveland is still shopping the pick, but if they hold on to it expect Noel to be the guy. Alex Len has generated some buzz, but pairing Noel's athleticism alongside Kyrie Irving may be too big of opportunity to pass up.

2. ORLANDO: Ben McLemore, SG, Kansas: Orlando needs a point guard, and rumors surfaced that they have tried to ship Arron Afflalo to the Clippers in exchange for Eric Bledsoe. However, the Magic also need some offense, and several scouts believe McLemore has all-star potential, making him a sound selection.

3. WASHINGTON: Otto Porter, SF, Georgetown: If the Wizards don't trade down, then Porter is the pick. He is very versatile, and maybe the most NBA-ready prospect in the draft. If all goes according to plan, he could become John Wall's wing fixture for the foreseeable future.
4. CHARLOTTE: Alex Len, C, Maryland: The Bobcats need help everywhere, but their frontcourt is especially thin. Len will probably be the best big available, and although he still needs work, he has the opportunity to become a true franchise-caliber center.
5. PHOENIX: Victor Oladipo, SG/SF, Indiana: The Suns would be smart to take a player who offers very little risk and a lot of potential. Oladipo will provide balance on both sides of the ball, and can serve as a key wing piece and serve as a defense stopper as the Suns build back up.
6. NEW ORLEANS: Trey Burke, PG, Michigan: There will be several intriguing prospects available at this point, but the Pelicans need a point, which will allow Greivis Vasquez to shift to a bench role. The selection of Burke will help the team continue to build a balanced young nucleus.
7. SACRAMENTO: Anthony Bennett, SF/PF, UNLV: Unless the Kings want to pay top dollar for the headache that is Demarcus Cousins, they will have to find a frontcourt replacement, and Anthony Bennett is the answer. One of the most versatile and skilled players in the draft, Bennett needs to continue developing, but he can contribute right away, and has the ability to play a couple different positions for the Kings.

8. DETROIT: Shabazz Muhammad, SG, UCLA: The Pistons will look to add some offense early in the draft. And with Brandon Knight already in tow as an undersized combo guard, Shabazz Muhammad is the selection. Muhammad has bounced all around mock draft boards, but he has strong scoring ability, and he states that he is trying to mold his game after James Harden. That's not a bad place to aim.

9. MINNESOTA: C.J. McCollum, PG/SG, Lehigh: Considering they've had one almost every year since 2005, the 'Wolves haven't had the best luck with lottery picks. Minnesota could use some added offense, and McCollum may work very well off the ball alongside Ricky Rubio. He is an excellent scorer, and Rubio's passing ability should set him up with plenty of opportunities.

10. PORTLAND: Cody Zeller, PF/C, Indiana: Portland could go a couple ways with this pick. Kentavious Caldwell-Pope out of Georgia has been mentioned as an option, but the Blazers may opt to add some size. Zeller, although similar in style to Lamarcus Aldridge, is extremely athletic, and the two could pair up to form a formidable frontcourt in the increasingly popular "small-ball" style.

11. PHILADELPHIA: Steven Adams, C, Pittsburgh: The Sixers have been exceptionally quiet since the hiring of Sam Hinkie, but the common emerging idea is that they will go big. With Bynum's health and future in question - as well as his team for next season - adding some size only makes sense. Adams is a project, but has potential to be a dominant center. "If he were as good as the sum of his parts, he would be in the mix for No. 1," an Eastern Conference executive said. Hinkie may not want to pass up on this potential, and if the Sixers are committed to rebuilding, Adams might be a good place to start.

12. OKLAHOMA CITY: Kelly Olynyk, C, Gonzaga: The Thunder, already one of the favorites to make it out of the West next season, are lucky to be in the lottery. While the team doesn't have one dire issue to address, they will add some size, providing Kendrick Perkins with some relief. Olynyk is a versatile big who can get it on the block and also has a shooting touch. He should fit in well alongside Durant & Westbrook.

13. DALLAS: Michael Carter-Williams, PG, Syracuse: The Mavericks have been trying to add a point guard of the future for a while now, originally missing out on Deron Williams and now preparing to court Chris Paul this summer. Dallas may have to look no further than the draft, however, as Carter-Williams has excellent size for a point guard and a great feel for the game.

14. UTAH: Shane Larkin, PG, Miami: The Jazz will probably add a point guard here, with Shane Larkin and Dennis Schroeder most likely being the best available options. Larkin appears to be more NBA-ready, and can come in and contribute, which will benefit Utah.

15. MILWAUKEE: Kentavious Caldwell-Pope, SG, Georgia: The Bucks badly need to address their backcourt. Monta Ellis will not be back, and they may lose Brandon Jennings as well. Caldwell-Pope will slide into the shooting guard spot and serve as an offensive answer for Milwaukee.

16. BOSTON: Mason Plumlee, PF/C, Duke: For the first time in several seasons, the Celtics really need to begin planning for the future. Regarldess of if Kevin Garnett remains on the roster next season, the Celtics need some size. Plumlee is versatile and athletic, and should be the beneficiary of some Rajon Rondo looks around the basket. If Garnett stays a Celtic, Plumlee will benefit from developing behind the hall-of-famer.

17. ATLANTA: Lucas Nogueira, C, Brazil: It's difficult to determine exactly what Atlanta will do with these back-to-back picks, as reports have surfaced that they are looking to move one, or both of them. However if they keep both it can be assumed that they will add some size with one of them. Lucas Nogueira will not have an impact right away, but the Hawks can allow him time to develop. He is tall, quick, and athletic, and could develop into a paint protector.

18. ATLANTA: Gorgui Dieng, C, Louisville: If one pick is used on size, the other will likely be used to add some scoring. Look for them to grab Crabbe who has legitimate NBA range and excellent size.

19. CLEVELAND: Sergey Karasev, SG/SF, Russia: After bulking up the frontcourt with the selection of Nerlens Noel, the Cavs will add Karasev as a perimeter threat. Karasev is a dead-eye shooter with exceptional range and size. At 6'7'' he could play either one of the wing spots for Cleveland, adding an extra scoring option for the budding backcourt of Irving/Waiters.
20. CHICAGO: Tim Hardaway Jr, SG, Michigan: The Bulls have been searching for a starting shooting guard, as the rest of the roster is well-structured. Hardaway Jr. can straight up shoot, and he may serve as an excellent compliment to Derrick Rose.

21. UTAH: Rudy Gobert, C, France: Rudy Gobert. Gobert is still very raw, but Utah is not in "win now" mode, so they can afford to allow him time to develop. Gobert is tall and athletic, and may develop into a solid center, as the Jazz may be losing some size this summer.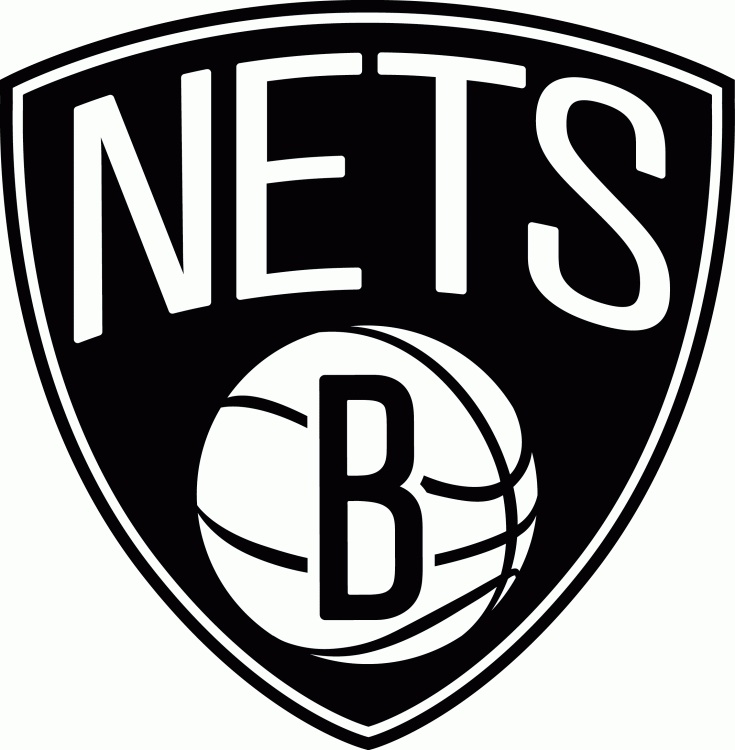 22. BROOKLYN: Tony Mitchell, SF/PF, North Texas: The Nets are solid but could use some help at the forward spot. Although not clearly defined at either, Mitchell can play either the 3 or 4 and could help the Nets on both ends of the floor.
23. INDIANA: Dennis Schroeder, PG, Germany: The Pacers looked extremely impressive this postseason, and don't have any glaring needs. They may look to bolster the bench, or simply take the best available. Schroeder has a lot of upside, and even though the Pacers are set at point, his selection will provide them addition flexibility, or a solid trading piece.

24. NEW YORK: Glen Rice Jr., SG, NBADL: Rice is a talented offensive player with professional experience due to his time in the D-League, where he was named Finals MVP. If J.R. Smith doesn't return, Rice could thrive in that instant offense role.

25. LA CLIPPERS: ATLANTA: Giannis Adetokoubo, SF, Greece: Although it is unclear exactly what position Adetokunbo would play in the League, he has great point forward potential. At only 18 he will need to add some strength before he is ready for NBA-level competition.

26. MINNESOTA: Jeff Withey, C, Kansas: The 'Wolves need a big in case Nikola Pekovic walks this summer. Withey is a great shot blocker with a soft shooting touch. He's certainly not a score-first type of guy, but he has enough ability there that it plays the perfect complement to his defensive skills and rebounding.

27. DENVER: Jamaal Franklin, SG/SF, San Diego State: Wwith Andre Iguodala likely walking this summer, the Nuggets need some depth at the wing positions. Franklin can do a little bit of everything, and may be a more consistant shooter than Iguodala was.

28. SAN ANTONIO: Isaiah Caanon, PG, Murray St: Spurs will add a back-up for Tony Parker. Cannon is strong and aggressive and also a very solid shooter. He should work well coming off of San Antonio's bench.

29. OKLAHOMA CITY: Reggie Bullock, SG/SF, UNC: A backup shooting guard option as the Thunder weren't enamored with Kevin Martin. Bullock is an excellent shooter, and could develop into a nice scoring role player.
30. PHOENIX: Tony Snell, SG/SF, New Mexico: Snell has a lot of size for a shooting guard, and will give the Suns an additional option on the wing.