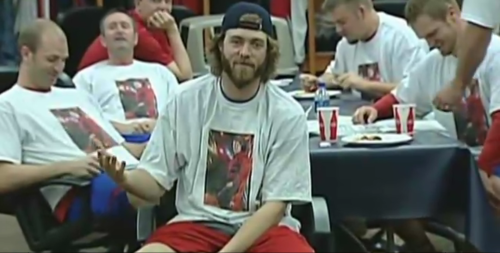 One of the more bizarre intra-division feuds has developed in the wake of the Nationals announcement of a "Take Back the Park" campaign designed to limit the ability of Phillies fans to purchase group tickets at Washington home games. Instead of players taking passive-agressive or even active-aggressive shots at each other through the media, the latest round of sniping features Nationals Chief Operating Officer Andrew Feffer and Phillies director of media communications Greg Casterioto.
In a story in the Washington Post earlier this week, Feffer talked about the outrage that many Phillies fans have expressed after learning that the deposits they placed for group tickets are being returned.
"We're going to make it a little more difficult for the Phillies fans," Feffer said. "I want to be consistent with that. My only disappointment is, I guess, I won't be able to see them swim across the river if they're not there."
In that story, former Phillies right fielder Jayson Werth talked about a similar campaign he thought the Phillies had during his early days with the team, one that was designed to keep Mets fans from over-running Citizens Bank Park the way Phillies fans have Nationals Park over the last couple seasons.
"All I know is, in '07 it was 50-50, 60-40 Mets to Phillies fans," Werth told the Post. "And then pretty soon there were very little Mets fans. Whether that's because they stopped selling to Mets fans or they just stopped coming, I don't know.
"You're definitely better off with a park full of your own fans at home compared to a park full of somebody else's fans at home. I think it's good."
Yesterday, Casterioto responded with an e-mail to Nationals beat writer Adam Kilgore.
"That could not be more wrong," Casterioto wrote. "The Phillies did not at any time have a similar promotion to the Washington Nationals' 'Take Back the Park' campaign. Making the postseason in 2007 and then winning the World Series in 2008, along with a team full of exciting players and having a great place to watch a baseball game, is what drew more Phillies fans to Citizens Bank Park."
What did the five fingers say to the face?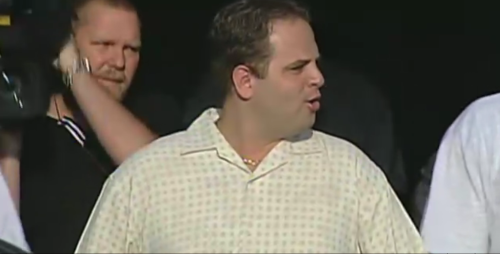 For what it's worth, I did a quick archive search and could find no mention of any official campaign run by the Phillies with Mets fans as the target. The closest I could find was Brett Myers saying he hoped Phillies fans would buy up all the tickets for a 2007 series so that New Yorkers would be shut out.
---