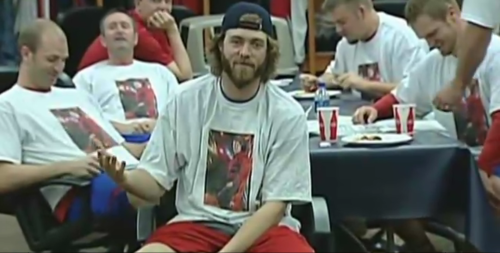 One of the more bizarre intra-division feuds has developed in the wake of the Nationals announcement of a "Take Back the Park" campaign designed to limit the ability of Phillies fans to purchase group tickets at Washington home games. Instead of players taking passive-agressive or even active-aggressive shots at each other through the media, the latest round of sniping features Nationals Chief Operating Officer Andrew Feffer and Phillies director of media communications Greg Casterioto.
In a story in the Washington Post earlier this week, Feffer talked about the outrage that many Phillies fans have expressed after learning that the deposits they placed for group tickets are being returned.
"We're going to make it a little more difficult for the Phillies fans," Feffer said. "I want to be consistent with that. My only disappointment is, I guess, I won't be able to see them swim across the river if they're not there."