The Cold Cole Hamels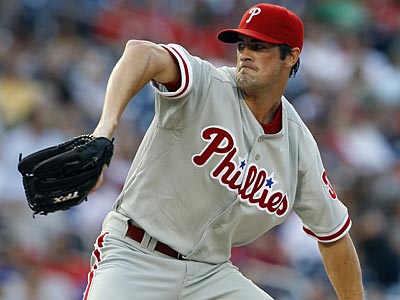 Cole Hamels hasn't been the same during the summer months.
The Cold Cole Hamels

If the Phillies beat the Diamondbacks Friday night, they will have the same record in Joe Blanton's 21 starts that they do in Cole Hamel's 21 starts (12-9). Who would have thunk that back on Memorial Day.
Hamels was breezing along at 8-1 with a 2.43 ERA. Since then, he is 3-5 with a 4.18 ERA. And his ERA in his last three starts is 5.09.
Here are Hamel's numbers break down:
Through
May 28
Since
June 2
Starts
11
10
Record
8-1
3-5
Phils' W-L
9-1
3-8
ERA
2.43
4.18
Innings
70.1
75.1
Hits
57
72
Runs
20
39
Earned Runs
19
35
Walks
14
26
Strikeouts
72
75
Home Runs
7
12