Yesterday, I gave my rankings for starting pitchers. Today, I will offer some thoughts on relief pitchers, one of the most undervalued positions in my opinion.
RELIEF PITCHERS:
If you value starting pitchers more like George than Paul and John (Yes, that's a Beatles reference), than relief pitchers are your Ringo (There's another one).
Perhaps relief pitchers can be more aptly compared to kickers in fantasy football, but I'll never pass up a chance to link to a Beatles video.
However, over the course of a season, a solid pair of relievers can help you squeak out close games. Never underestimate the save category.
As Alec Baldwin said in Glengarry Glen Ross, "A-B-C. A - Always. B - Be. C- Closing!"
Too many people don't value a good reliever, but when push comes to shove, they truly can make or break your season. I should know. I lost in the finals of my league last year by one category. Take one wild guess what that category was...
Lesson learned.
I ranked Heath Bell No. 1 for one reason and one reason only. I hate Brian Wilson.
Okay, that's not entirely true. But he did kill my boys in the NLCS last October.
Between playing in Petco Park and for a team that will be in a lot of close games, Bell is a perfect candidate. However, don't worry if he's off the board before you get a chance to draft a closer.
Wilson, Mariano Rivera, Neftali Feliz, and Joakim Soria are all worthy candidates to stuff in your 'pen.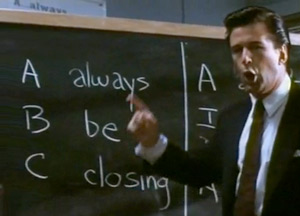 Feliz is an interesting case, considering the Rangers could attempt to move him into a starting role. Right now, he hasn't been stretched out like he will be making the change soon, but if the switch is a success at some point this season, you may be able to get a starting pitcher that can sit in a reliever spot on your roster.
A big risk/reward guy this season is Andrew Bailey, the 2009 NL Rookie of the Year. He missed a month of the 2010 season with a back injury but bounced back strong, only allowing one run in his last 9 appearances.
If Bailey can stay healthy, watch out for him this season.
Two final question marks heading into the season are Joe Nathan and Jonathan Papelbon.
Nathan missed all of last season after undergoing Tommy John surgery. He has looked good this spring, except for the six-run inning he surrendered to the Phillies this past weekend. I think Nathan will be fine this season, as long as he can stay healthy. Disclaimer: I am not a doctor.
Papelbon struggled for the Red Sox last season, and as much as I dislike him, from his bullpen antics to his over-exaggerated celebrations, he seems ready for a bounce back performance.
Here are the rest of my relief pitcher rankings:
2010 Statistics
G
IP
K
BB
W
SV
HD
ERA
WHIP
K/9
1. Heath Bell (SD)
67
70
86
28
6
47
0
1.93
1.20
11.06
2. Brian Wilson (SF)
70
74.2
93
26
3
48
0
1.81
1.18
11.21
3. Mariano Rivera (NYY)
61
65.2
45
11
3
33
0
1.80
0.83
6.75
4. Neftali Feliz (TEX)
70
69.1
71
18
4
40
3
2.73
0.88
9.22
5. Joakim Soria (KC)
66
65.2
71
16
1
43
0
1.78
1.05
9.73
6. Andrew Bailey (OAK)
47
49
42
13
1
25
0
1.47
0.96
7.71
7. Carlos Marmol (CHC)
77
77.2
138
52
2
38
0
2.55
1.18
15.99
8. Francisco Rodriguez (NYM)
53
57.1
67
21
4
25
0
2.20
1.15
10.52
9. Joe Nathan (MIN)
DID NOT PITCH
10. Jonathan Papelbon (BOS)
65
67
76
28
5
37
0
3.90
1.27
10.21
Don't forget to sign up for our FanDuel $25,000 Grand Slam event, taking place on April 1. I recommend signing up now, as you will be able to edit your team up to the first pitch.
---
Matt Mullin is a sports producer at Philly.com. You can reach him by email at mmullin@philly.com or follow him on Twitter at @matt_mullin.