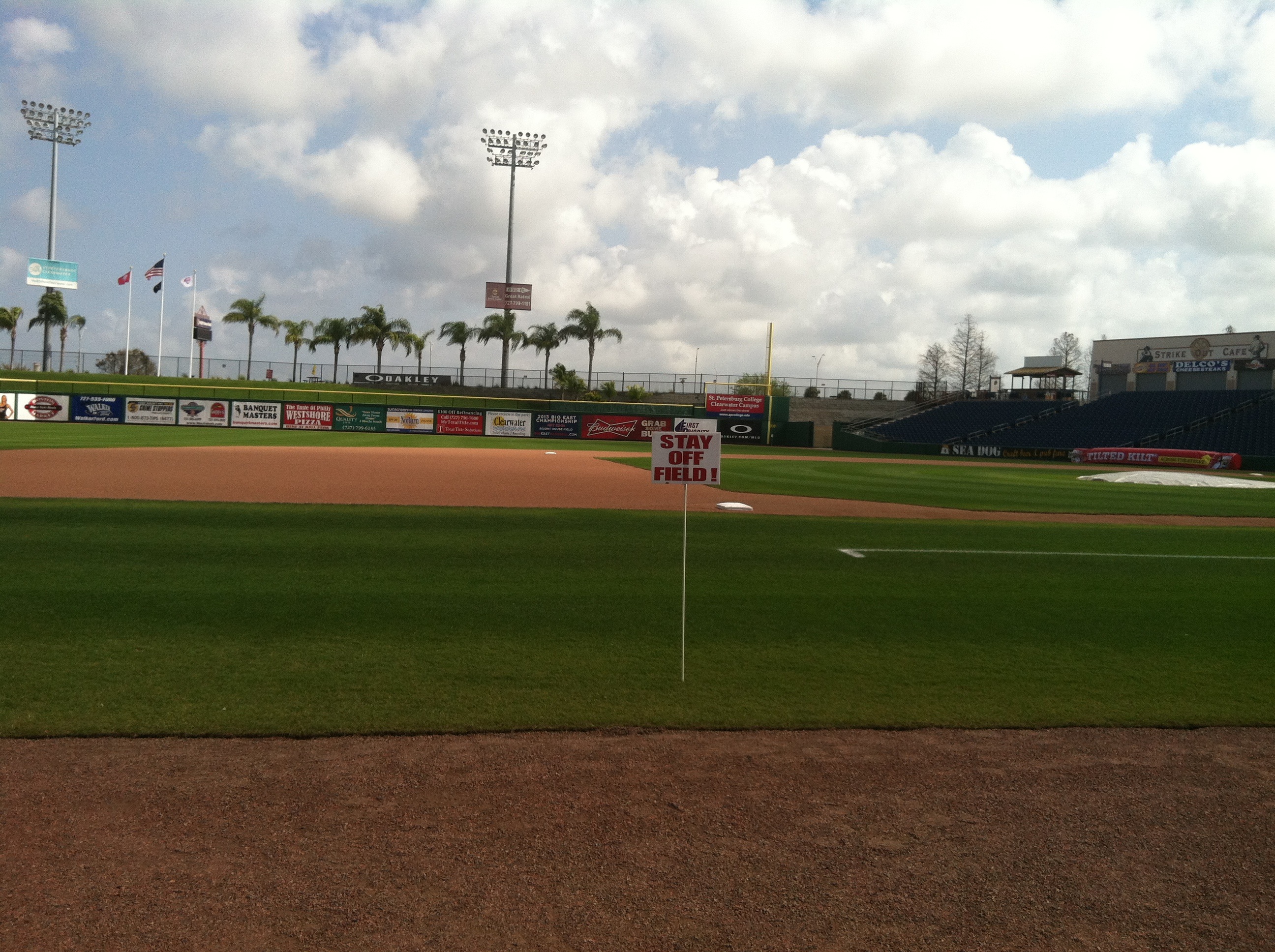 The first rule of Clearwater is you do not talk about Clearwater. Actually, that's not true. In fact, it doesn't make sense. Because I'm about to talk about Clearwater to you. Every year around this time I get a slew of emails asking for some recon on the spring training home of your Fightin' Phils. So, I figure, why not write up a little cheat sheet and post it here on the Internet for everybody to access. This cheat sheet will be tailored to those who usually drink a beer or two when engaging in any sort of vacation activity. To the teetotalers, I apologize. Write what you know, they tell us.
SECTION 1: BRIGHT HOUSE FIELD
Bright House Field is the best spring training stadium in Florida, mostly because it is not built out of splintered two-by-fours and it is located in a metropolitan area that you have heard of. I would not recommend venturing too far out of the Tampa Bay area, lest you run into the Florida that the tourism board would rather you not see, the Florida that you hear about on the Daily Show, the Florida that makes the rest of the country feel better about itself.