Another ND for Cliff Lee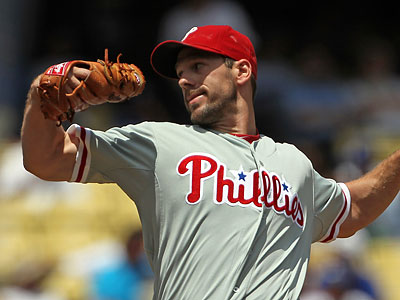 Cliff Lee suffered his 17th no-decision as a Phillie Wednesday.
Another ND for Cliff Lee

You would think after 60 regular season starts for the Phillies, Cliff Lee would have more than 25 wins to his name, but he doesn't. he is 25-18 as a Phillie.
His 17 no-decisions has a lot to do with that. In those 17 NDs, Lee has a 2.46 ERA, a 1.07 WHIP and is holding opponents to a .242 batting average.
Here are Lee's 60 Phillies starts broken down by his role in the outcome:

No.

IP

H

R

ER

BB

SO

HR

ERA

WHIP
Opp.
BA
Wins
25
200.1
131
29
25
32
193
6
1.12
0.81
.187
Losses
18
106.1
148
85
81
22
123
19
6.86
1.60
.327
No-Decisions
17
117.0
105
34
32
20
102
11
2.46
1.07
.241
Totals
60
423.2
384
148
138
74
418
36
2.93
1.08
.242