Meet the Team From Taney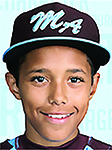 Scott Bandura
Catcher | No. 5
The team's steady man behind the plate, Bandura helps the pitchers keep their composure. He has played with Mo'ne Davis since both were 7 years old with the Anderson Monarchs, a team founded by Scott's father, Steve. He attends Springside Chestnut Hill.
"I've known all these guys for so long it's just natural," Scott Bandura said. "It's really fun since I know them so well. Every game is fun."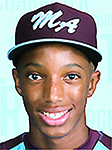 Kai Cummings
Outfielder/Pitcher | No. 15
Kai attends Germantown Friends School and wants to be a professional baseball player when he grows up. His favorite movie is Fantastic Mr. Fox. He said he "can't wait to just finally be able to play baseball."
"I'm feeling kind of nervous because it's our first game at somewhere as big as the Little League World Series," Cummings said. "It's a little bit nerve-racking but it's also exciting."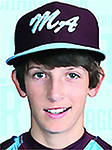 Carter Davis
Outfielder/Pitcher | No. 9
His uncle, John Mallory, flew into town from Florida on Thursday to watch Davis play in person for the first time. Mallory watched the team's last games in a Fort Lauderdale restaurant. Davis attends Masterman and likes listening to house music, especially Avicci and David Guetta. He follows the Phillies and enjoys playing video games.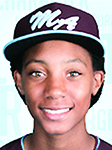 Mo'ne Davis
Pitcher/First Base | No. 3
The team's top pitcher was staying somewhat secretive Thursday when asked if she would pitch Friday.
"Not sure yet," she said.
"Yes she is," said Zion Spearman, her teammate.
The Springside Chestnut Hill Academy student wore a Connecticut Huskies sweatshirt and said she would like to attend UConn on a basketball scholarship and one day hopes to play in the WNBA. Her favorite movie used to be Daddy's Day Care. Now she likes Divergent.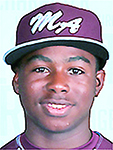 Jahli Hendricks
Second baseman | No. 8
His first name is pronounced "Ja-lee." He traveled the country two years ago with the Anderson Monarchs in a refurbished 1947 bus. What does he remember most? "It was hot," he said. The bus did not have air-conditioning. His favorite part was playing against a team in Nebraska because the town was so welcoming. Residents gave Hendricks and his teammates a standing ovation when they walked off the bus. Hendricks attends Springside Chestnut Hill.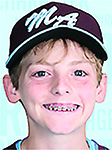 Erik Lipson
First base/Pitcher | No. 6
The infielder likes to keep his teammates loose with jokes. He posed like a model for television cameras during Wednesday morning's batting practice. He attends McCall Elementary near Seventh and Pine Streets. Lipson also plays guitar and piano and writes his own songs. His stage name is "Elips."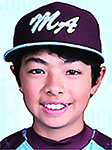 Jack Rice
Third base/Pitcher | No. 2
The son of manager Alex Rice, Jack is one of the team's best baserunners. Rice, who attends Masterman, said he would like to walk to the plate to "Light 'Em Up" by Fall Out Boy. He slapped a pair of hits in the team's regional championship win with a pair of RBIs. His one-run single capped the Dragons' three-run first inning and kept them rolling.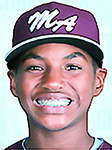 Joe Richardson
First base/Pitcher | No. 13
The power hitter with a smooth swing attends Meredith Elementary at Fifth and Fitzwater Streets. He's spending his free time at the World Series reading The Pearl, the book required by his school for summer reading. He told his father during Thursday's batting practice that the World Series changed his uniform number from 24 to 13.
"It doesn't matter," his father said. "As long as Joe Richardson is in the World Series."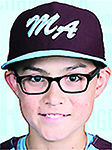 Tai Shanahan
Outfielder | No. 7
The smooth fielder, the only player on the team without social media, is from West Philadelphia and attends St. Francis De Sales School. His favorite movie is Forrest Gump and he's not sure what song he wants to play when he walks to the plate Friday. He said he's looking forward to playing in front of such a large crowd.
"Just looking into the stands and seeing all the people sitting on the hill," he said.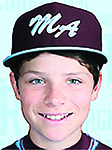 Eli Simon
Outfielder | No. 4
Eli will be an eighth grader at West Philly's Penn Alexander School. He won the critical-thinking award at the citywide George Washington Carver Science Fair. In his experiment, he asked people which apple tastes better: a regular one or an apple from a McDonald's bag. He found that people's answers had to do with their upbringing. He also enjoys writing and playing the saxophone.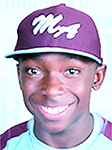 Zion Spearman
Outfielder | No. 25
The team's slugger from North Philadelphia aims to be a professional baseball player. His favorite movie is 12 Rounds starring pro wrestler John Cena. He attends World Communications Charter School. In the spring, Spearman smashed two homers onto the roof of the Marion Anderson Recreation Center. Steve Bandura, who runs the center's baseball program, estimated the shots traveled 350 feet.
"I was working really hard over the winter and it felt really good to me," Spearman said. "To see it come out and produce in the springtime made me feel happy."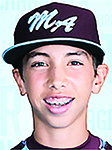 Jared Sprague-Lott
Shortstop/Pitcher | No. 12
He was the starting pitcher for the regional semifinal and showed his composure by working his way out of jams. He kept Taney in the game until the Dragons started hitting in the later innings. He showed his defensive prowess in the championship by helping turn the game-winning double play. His father, Leland Lott, is an assistant coach. Sprague-Lott, who attends Masterman, will likely pitch the team's second game either Saturday or Sunday.