2012 Philadelphia Phillies Season Preview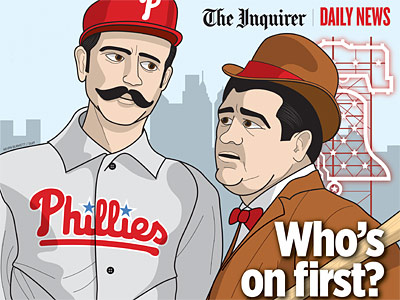 The Philadelphia Inquirer and Daily News preview the 2012 Philadelphia Phillies season with a look at key issues across the team's lineup.
In six months, we will be able to speak more definitively about the personnel that the Phillies decided to carry into the season. Right now, the Phillies arrive at Opening Day as one of the top contenders to finish the year with a parade.
The vast majority of National League teams find ways to survive with a field player who struggles at the plate in their lineups. That does not mean the Phillies can spend the entire season with Freddy Galvis in the eight hole. For now, though, he's getting a chance.

Bob Brookover: Look at Freddy Galvis once, and you might see only an undersize kid who barely appears old enough to drive. But keep watching, and you'll see the things that made Phillies scouts fall in love with Galvis when the infielder was 14 years old.