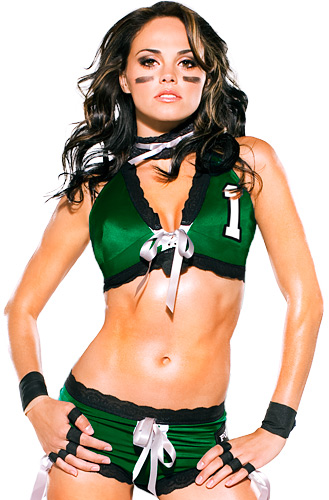 Position: Quarterback
Jersey number: 1
Height: 5-foot-5
Weight: 123
Bio: Jackie has been a technical dancer since the age of 6 in ballet, tap, jazz, lyrical, acrobatics and hip-hop. She has graced the pages of MAXIM magazine, FHM, Healthy Aging and was Howard Stern's Bowling Beauties Champion.
Growing up, she played soccer, softball, and ran track.
You can also find her in Hooters Calendar of 2009, Preston & Steve's upcoming 2010 Calendar and as well as being a MAXIM Hometown Hottie for 2009.