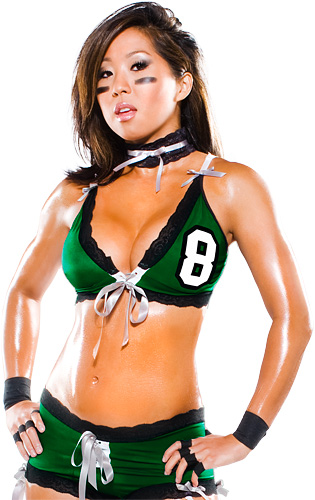 Position: Center
Jersey number: 8
Height: 5-foot-4
Weight: 125
Bio: By morning, G-N is a radio co-host for Chio in the Morning on Wired 96.5. By evening, she plays football for the Philadelphia Passion. She wakes up at 4 a.m. weekdays and on practice nights, she doesn't get to bed until 11:30 p.m.
She's always lived an active lifestyle, getting into hobbies like dancing, fitness boxing and skateboarding, but has never played competitive sports. She says her aggression comes from growing up with an older brother who tortured her every day with WWE wrestling moves.
She was recently named a 2009 Sexy Single by the Philadelphia Daily News. Read her Sexy Single bio, and see photos and video here.