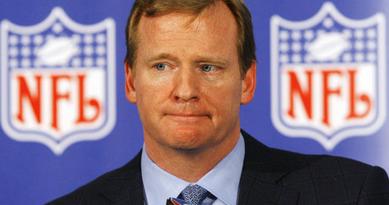 Roger Goodell, noted wearer of fine suits and commissioner of the NFL, visited Redskins' training camp this week -- now there's a work trip -- and was asked if had decided how long Michael Vick would be suspended.
Previously, Goodell said he would rule on Vick's eligibility prior to the sixth week of the regular season. That's such an open-ended statement that who knows what it really meant. Taken literally, and Goodell seems to be a literal guy, it means nothing. He could issue a ruling any time prior to that or, by the sixth week of the regular season, decide he needed more time to think it over.
"The issue for Michael is to be able to deal with all of the issues in that transition back to the NFL," Goodell said. "A lot of those issues that I'm focusing on are off the field. How is he doing with the transition? Does he has his family relocated. Does he have the right people around him, helping him make decisions. Tony Dungy has been incredibly helpful, Donovan McNabb has been helpful. I talk to Michael on a weekly basis, if not more. I'll be meeting with him sometime in the near future. I think he's making the right kind of progress. He's focused on the right kind of things."
Not a lot of meat on the bones there. The commissioner is focusing on off-the-field issues. Oh, yeah. That's a big shock. And Vick is making the right kind of progress. Which is good, because you never want to make the wrong kind of progress.