La Salle vs. Saint Joseph's Prep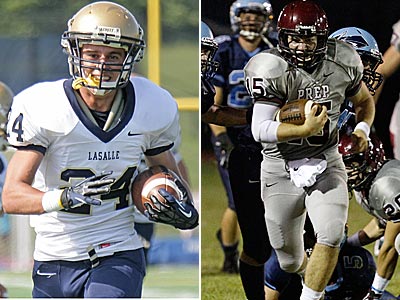 High School sports news, scores, schedules, ranking, photos, videos, forum, school finder, shopping from Philly.com covering Southeastern Pennsylvania and Sourth Jersey.
La Salle vs. Saint Joseph's Prep
Philly.com Sports
Live updates: Join the Inquirer's Rick O'Brien as he provides live updates during La Salle High School's matchup against Saint Joseph's Prep in high school football action on Saturday. Kickoff is scheduled for 7 p.m. at Plymouth Whitemarsh High School.
On a mobile device? Click HERE to join the chat and post comments and questions.