Jake Voracek, who leads the Flyers with 44 points and doubles as a mathematician when he isn't playing right wing, figures it will probably take 95 points to reach the playoffs.
If he's correct, the Flyers (56 points) will need 39 points in their final 32 games. That means something along the lines of 17-10-5 might put the schizophrenic team into the real season for the second straight year.
At the All-Star break, the Flyers are 25-19-6 and hold the final Eastern Conference wild-card spot. Barely.
What looms ahead for the Orange and Black?
Better schedule ahead
The incomprehensible schedule during the season's unofficial first half had the Flyers play 13 sets of games on back-to-back nights. In other words, 26 of their 50 games were on consecutive nights. They went an admirable 16-8-2 in those back-to-back games.
In the season's final two-plus months, the Flyers' schedule isn't as condensed. Or daunting. They will play just five sets of back-to-back games, giving them more days of rest - or to practice and perfect Dave Hakstol's system.
Of their 32 remaining games, 16 are at home, 16 are on the road. Twelve of the games are against the 10 teams that are within seven points of the last wild-card spot.
As Giroux goes . . .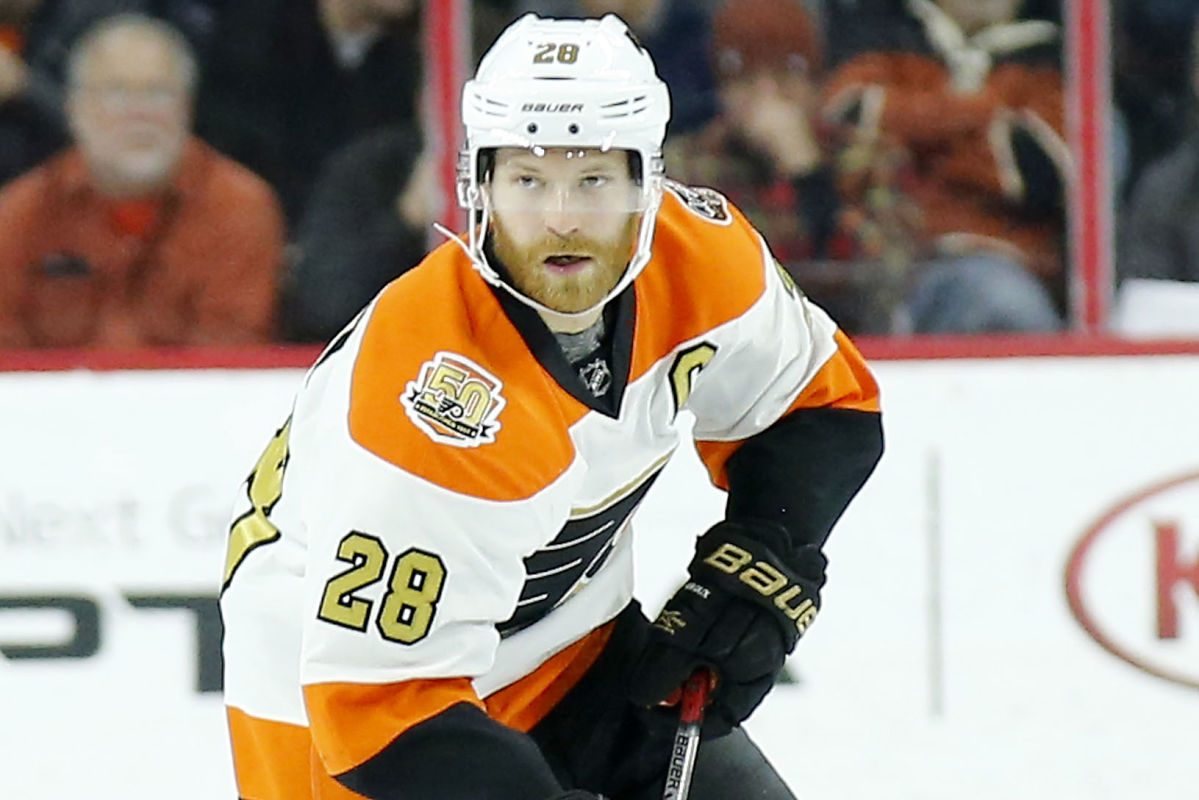 Claude Giroux has been up (plus-10 and five goals during the 10-game winning streak) and down (minus-11 and one goal during a 3-9-3 stretch) in the first 50 games. The Flyers need much more consistency from their captain.
Needed: A Mason revival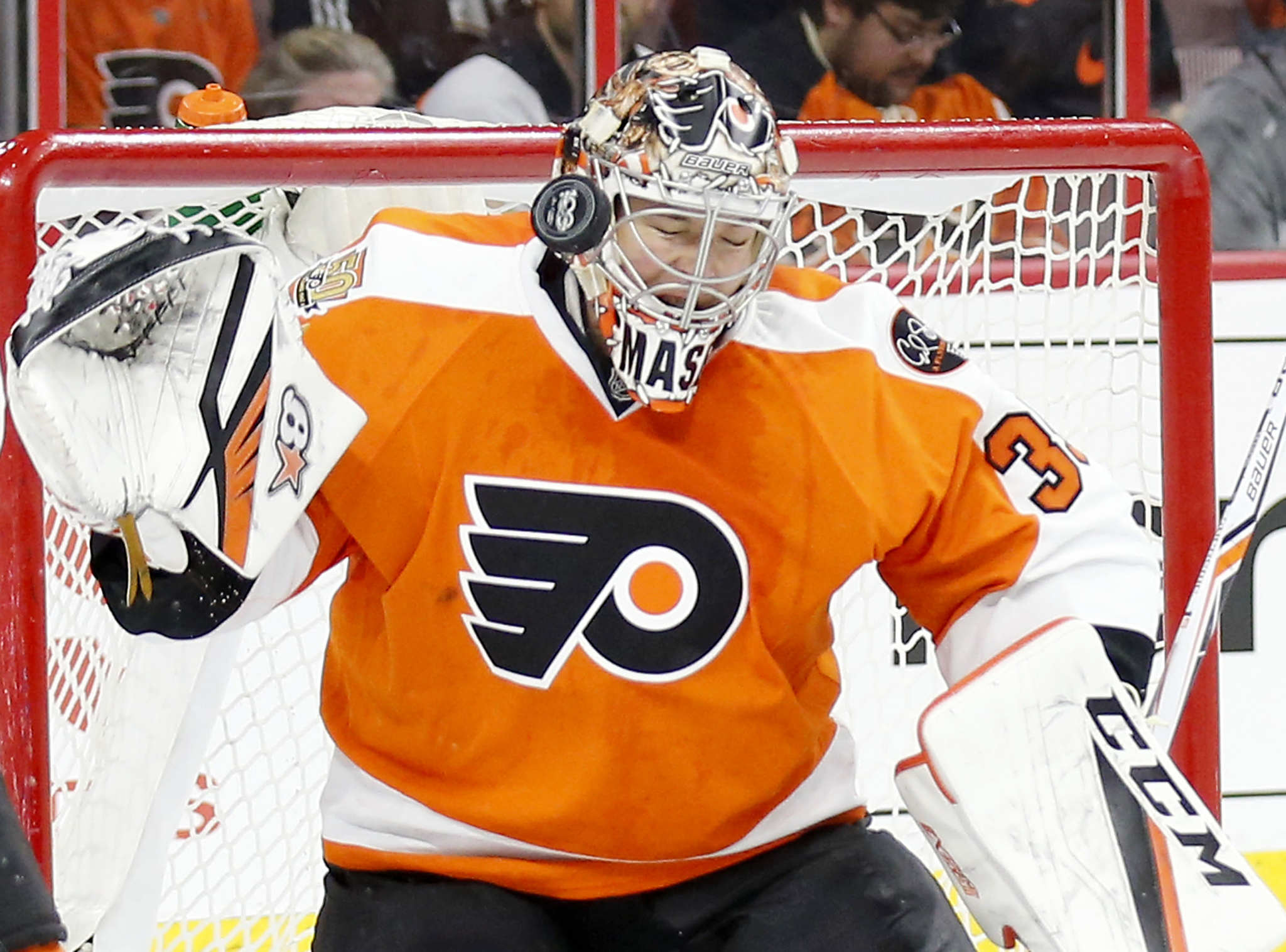 Steve Mason was superb during the Flyers' 10-game winning streak, compiling an 8-0 record, along with a 2.33 goals-against average and .926 save percentage. But he then struggled for the next month and looked fatigued from starting 25 of 28 games during one stretch.
The good news: Mason showed positive signs in his last two games before the all-star break, getting a pair of wins, and recording a .972 save percentage and 0.97 GAA.
Was it a sign of things to come?
Worth noting: Mason, who is in a contract season, was one of the biggest reasons the Flyers reached the playoffs last year as he excelled after the all-star break.
Bottom line
The Flyers need to improve their defense and five-on-five play if they are going to reach the playoffs. They are near the bottom of the league in both categories.
The Flyers do not have any "plus" players, and Shayne Gostisbehere is minus-17.
The team's core players - Wayne Simmonds, Giroux, Voracek and Brayden Schenn - are a combined minus-51.
Hakstol factor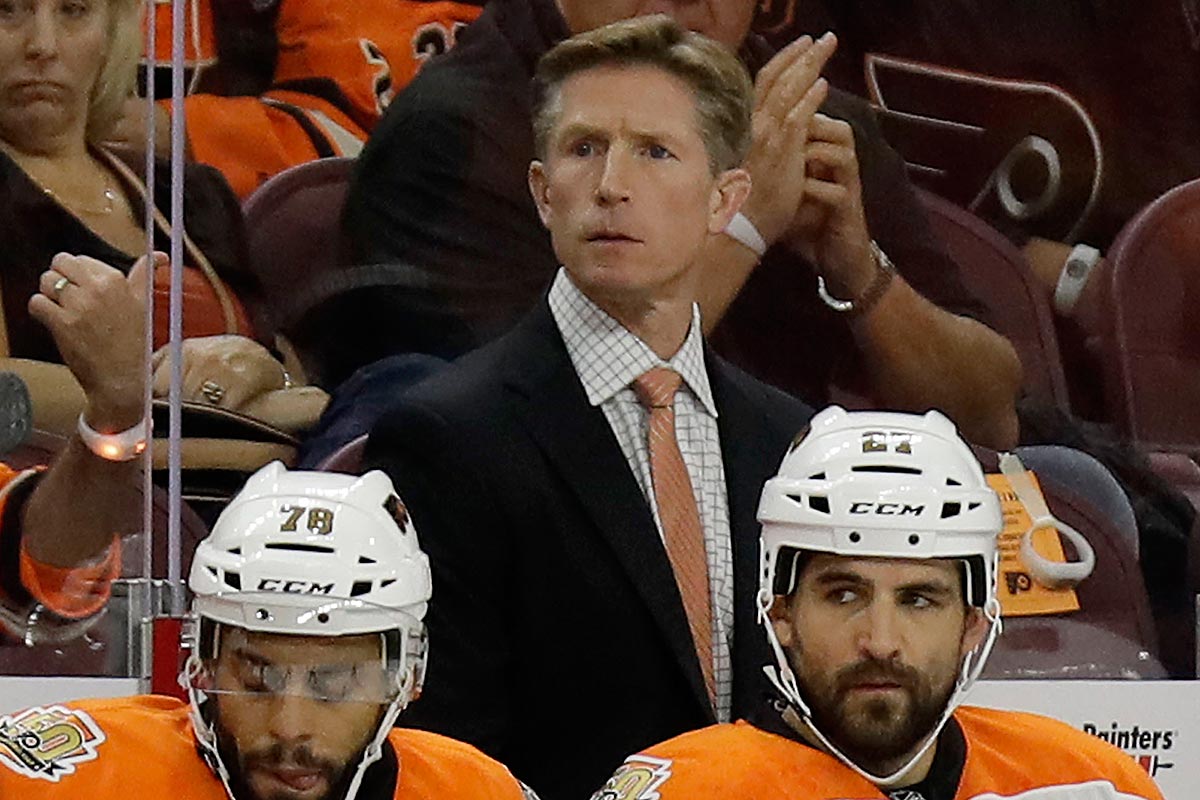 One thing that could work to their advantage in the season's second half: The Hakstol factor. His teams get better over time.
After a slow start last season, for instance, the Flyers finished on a 26-12-7 run in Hakstol's rookie year in the NHL.
In his 11 seasons at North Dakota, Hakstol's teams were 113-73-19 (.598) before Christmas and a staggering 176-69-24 (.699) after Christmas.
Trade deadline looms
Even if they are still deep into the playoff hunt, the Flyers will likely be sellers around the March 1 trade deadline.
General manager Ron Hextall is building for the future, and he has a surplus of defensemen - eight on the roster, and several knocking on the NHL door on the AHL's Phantoms, headed by Sam Morin and Travis Sanheim.
Add the fact that defensemen Mark Streit, Nick Schultz and Michael Del Zotto are potential unrestricted free agents July 1, and it seems a good bet Hextall will try to make some deals and stockpile draft picks.
There is also a chance he tries to add a goalie who is under contract for next season and exposes him in the expansion draft. That would enable them to protect Anthony Stolarz.
Colorado's Matt Duchene and Gabriel Landeskog are on the market, but it's doubtful Hextall can add one of them because of cap constraints.
The Inquirer ran a poll on Twitter a few days ago, asking what Hextall should do at the trade deadline. Among nearly 2,200 responses, 38 percent said he should be a seller, 27 percent said he should add a scoring winger, 22 percent said he should recall some players from the AHL's Phantoms, and 13 percent said he should not do a thing.