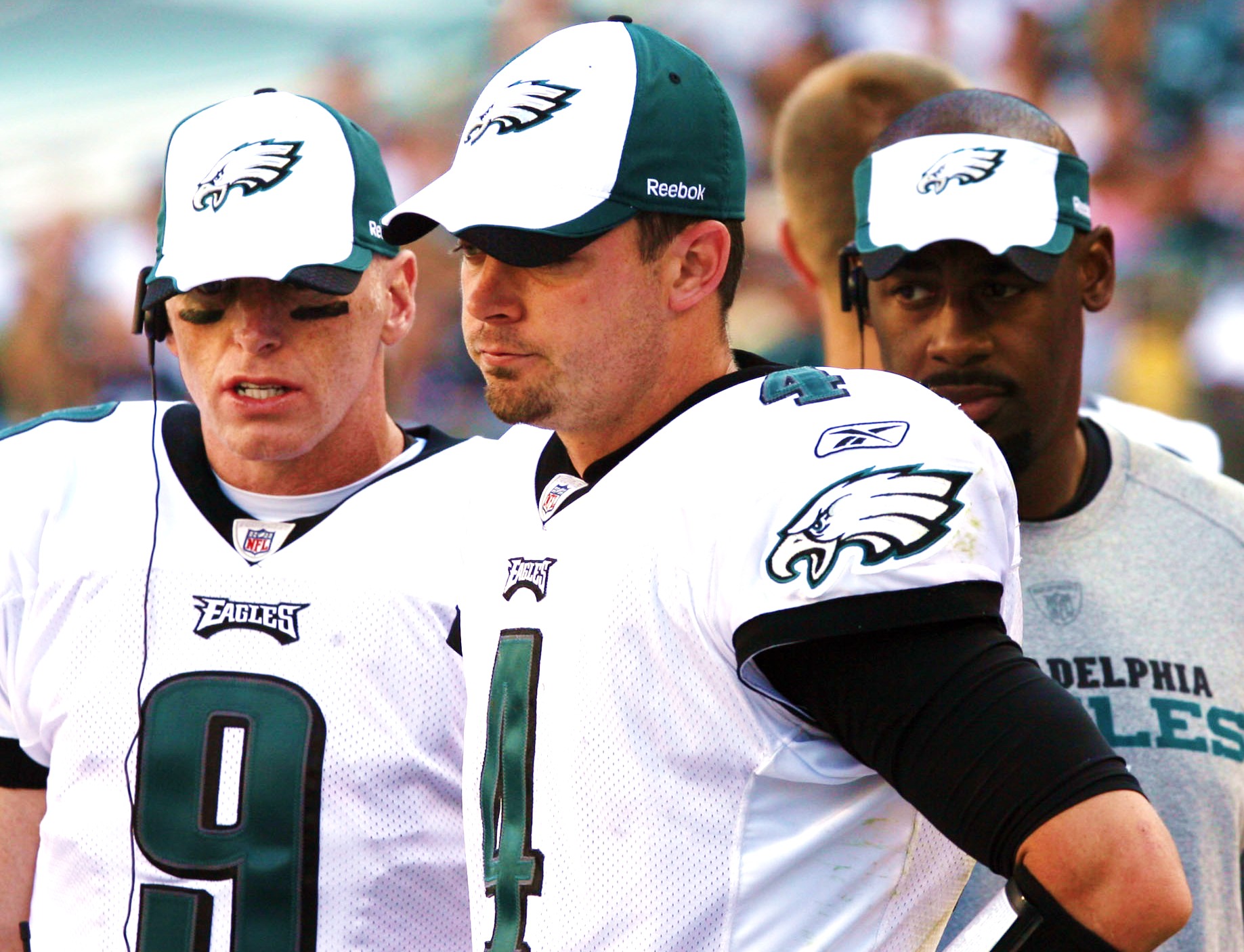 It is the time of the NFL season for that kind of question, when you really don't know exactly how good your team might or might not be.
The same question, or some variation, is being asked this week in Green Bay, where the Packers followed a nice opening win over Chicago with a home loss to the Cincinnati Bengals. Eww.
And it is being asked in Arizona, where the Cardinals stunk up the place in the opener against the 49ers, then went on the road to win easily at Jacksonville.
And it is also being asked in Houston, where the Texans lost the first game at home to the Jets (badly), then went on the road against a well-regarded Tennessee Titans team and grinded out a tough win.
The glass-half-full folks in Philadelphia would point out, rightfully so, that you can't take too much from the result of a game in which your quarterback is making his first NFL start. Kevin Kolb was OK, nothing special, for the Eagles, but he threw a third-quarter interception that pretty much killed them. Eventually, Donovan McNabb will return and the offense will operate more efficiently.
At the half-empty end of the table, there is the leaky play of the defense, particularly the linebackers, and the dreadful showing of the special teams and the coaching staff. All of that is undeniable, too.
The problem is that the true nature of the Eagles might not be revealed for a while. Even if McNabb returns this week, the Eagles are playing the god-awful Kansas City Chiefs and won't need much of an effort to bounce back and look good again. Then there is the bye week, followed by two more games against so-so competition -- Tampa Bay and Oakland.
By that time, McNabb will surely have returned and whatever craziness Andy Reid has in store for the use of Michael Vick will have been revealed. The offense will be a work in progress for a while, particularly if Brian Westbrook is gimping around on a bad ankle. Where the Eagles have really show a turnaround is on defense and special teams.
I would expect that if the linebackers can't cover any better than they did on Sunday, you will see a much higher percentage of nickel and dime packages in the defensive backfield. That will make it harder to stop the opponents' running games, but otherwise those opponents will take the Saints' game film and pick them apart with the tight end and backs out of the backfield.
As for the special teams, if the guys on the roster aren't smart enough to keep from blocking in the back and holding, they need to get some other guys. Or they need better coaching. Overall, they certainly need better punting from Sav Rocca, or he can be replaced, too.
(Inquirer photo by Yong Kim)