Should Be A Pass-Happy Monday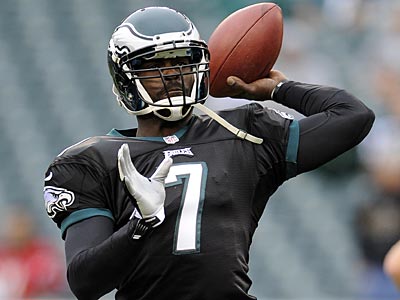 Neither the Saints nor Eagles pass defeneses have registered many big plays.
Should Be A Pass-Happy Monday

Two of the things you would expect out of a good pass defense would be sacks and interceptions. Well, neither the Eagles nor Saints have been very good at either this season.
They each have a combined total of 16, which is near the bottom of the NFL. And keep in mind, the Eagles had four picks in Week 1. The Saints don't have four picks all season (3).
Here are the defenses with the most and fewest big pass plays entering Week 9:
MOST
FEWEST
Team
Sacks
Int.
Total
Team
Sacks
Int.
Total
Bears
23
16
39
Jaguars
7
4
11
Giants
21
16
37
Raiders
10
5
15
Packers
26
9
35
Steelers
12
3
15
Cardinals
26
8
34
Eagles
9
7
16
Texans
21
9
30
Saints
13
3
16
Dolphins
22
8
30
Cowboys
13
3
16