Pam Oliver takes a pass off the face

NFL preseason is for everyone to work out the kinks while getting ready for the regular season, from players to coaches ... to announcers? Pam Oliver of Fox was an innocent bystander during warmups on Sunday before the Colts battled the Giants, when Indianapolis backup quarterback Chandler Harnisch unleashed an errant throw.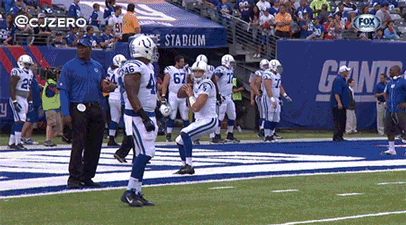 Oliver was later smiling after getting hit in the face, and for his part Harnish apologized too.
Would like to take this time to apologize to Pam Oliver, for the bad pass to the face.. Be expecting flowers in the mail soon! #ToughLady
This article originally appeared on SBNation.
Click here for the full article
»