Scouting the tight ends
By Ed Barkowitz
barkowe@phillynews.com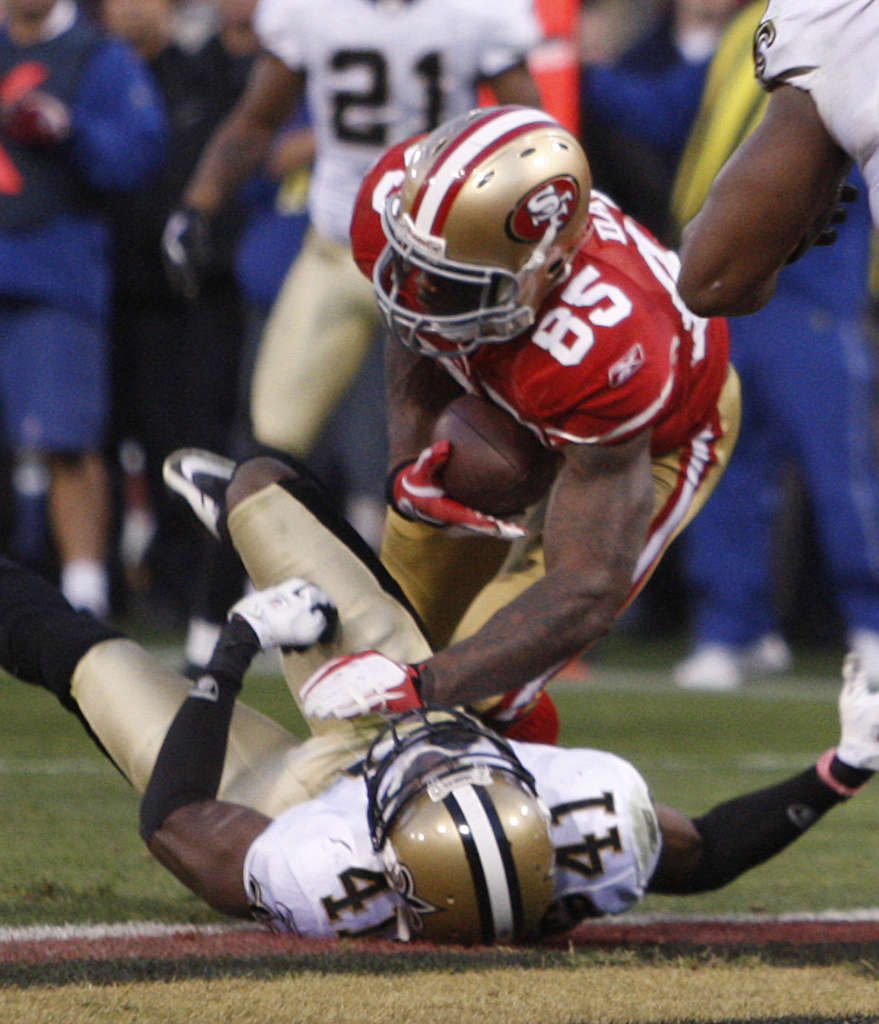 QUICK HITTERS
On the way up: Jermaine Gresham, Cincinnati
On the way down: Brent Celek, Eagles
Riskiest pick: Jason Witten, Dallas
Sleeper: Jacob Tamme, Denver
Late-round look: Dustin Keller, Jets
Please avoid: Owen Daniels, Houston
Top rookie: Dwayne Allen, Indianapolis
Dwayne Allen, Indianapolis: It's tough to depend on a rookie tight end who is playing with a rookie quarterback, but Andrew Luck seems like a different breed. Allen, a third-round pick of the Colts, will battle with Coby Fleener, Luck's teammate at Stanford and a second-round selection by Indy.
Brent Celek, Eagles: He's a 60-catch, six-touchdown guy. There are plenty of those out there.
Vernon Davis, San Francisco: Really excelled toward the end of the season and was a monster in two NFL playoff games (10 catches, 292 yards, four touchdowns).
Jermichael Finley, Green Bay: Nobody gets overvalued more than Finley, and it's because Aaron Rodgers is his quarterback. He's near the top of the second-tier TEs, but should not be drafted among the Rob Gronkowskis and Jimmy Grahams of the world.
Antonio Gates, San Diego: He was not happy to be left off the NFL Network's Top 100 players list and Chargers' d-backs say he's been taking it out on them in camp. Could be an interesting guy if you miss out on the top three TEs.
Tony Gonzalez, Atlanta: Tomorrow is the 15th anniversary of the first of Gonzalez' 1,149 catches. John Elway was the opposing quarterback that day and still hadn't won a Super Bowl. Matt Ryan, his current quarterback, was 12 years old. Yet Gonzalez (80 catches last year) keeps producing.
Jimmy Graham, New Orleans: Rob Gronkowski had probably the greatest overall season ever for a tight end, yet Graham actually had had more catches (99 to 90).
Jermaine Gresham, Cincinnati: Got targeted about six times per game last season, which should increase with quarterback Andy Dalton having a full year under his belt.
Rob Gronkowski, New England: Gronk had 17 touchdown catches last year (and another that was scored a running play). In his decent 5-year career, Brent Celek has 19. <CF5002>That's</CF> the kind of season Gronkowski had.
Aaron Hernandez, New England: Had 79 catches and seven touchdowns in just 14 games last year. Another guy who would be a fine consolation prize for those who like to wait on tight ends.
Jacob Tamme, Denver: There's some buzz around Tamme because he had 67 catches with Peyton Manning 2 years ago in Indy. Note that the Broncos also added former Texan Joel Dreessen.
Jason Witten, Dallas: Is dealing with a lacerated spleen that makes him a risk.
THE RANKINGS:
Top Pick -- - Rob Gronkowski, Patriots