Scouting the kickers
By Ed Barkowitz
barkowe@phillynews.com
QUICK HITTERS
On the way up: Alex Henery, Eagles
On the way down: Adam Vinatieri, Indianapolis
Riskiest pick: Matt Prater, Denver
Sleeper: Rob Bironas, Tennessee
Late-round look: All of them
Please avoid: Dan Carpenter, Miami
Top rookie: Greg Zuerlein, St. Louis
David Akers, San Francisco: Kicked dirt on Father Time by setting career highs with 166 points and 44 field goals made. As long as San Fran's offense bogs down inside the 30, Akers will be there to clean it up.
Dan Bailey, Dallas: About the only knock is that he has an early bye (Week 5).
Rob Bironas, Tennessee: Has hit 90 percent of his field goal attempts the last two seasons and is seeking a contract extension.
Matt Bryant, Atlanta: Six of his last eight (which coincides with the fantasy stretch run) are in domes with the other two at Carolina and at Tampa Bay.
Mason Crosby, Green Bay: Has a nice, late bye in Week 10, so you can draft him and forget about him for two months.
Stephen Gostkowski, New England: Three of his last four are at home. New England late in the season can be trouble, but last year Gostkowski was 9-for-10 on field goal attempts in December and January at Gillette Stadium.
Garrett Hartley, New Orleans: Has recovered from the hip injury that cost him all of 2011 and will be kicking in domes in four of the last five.
Alex Henery, Eagles: Despite Akers' success, the Eagles have to feel good about Henery as the long-term solution at PK. Don't love that he's playing at the Giants' unpredictable stadium in Week 17.
Sebastian Janikowski, Oakland: Went an amazing 7-for-10 on field goals from 50-plus yards. By comparison, the Eagles tried two over 50 and made one.
Olindo Mare, Carolina (if he wins the job): Missed some key kicks last year and has struggled with long field goals during the summer. Won a tight training-camp battle with Justin Medlock, so his margin for error is slim.
Justin Medlock, Carolina (if he wins the job): Beat out Olindo Mare in camp. Medlock kicked in one game for the Chiefs in 2007, but has mostly bounced around camps and the CFL. The Panthers have the potential to be explosive, which makes Medlock intriguing.
Matt Prater, Denver: It all comes down to how well you think Peyton Manning is going to fare in Denver, which is generally an ideal location for kickers.
THE RANKINGS:
Defense and special teams
Baltimore: Reigning Defensive Player of the Year Terrell Suggs partially tore an Achilles' in the offseason and won't play until late in the season, if at all.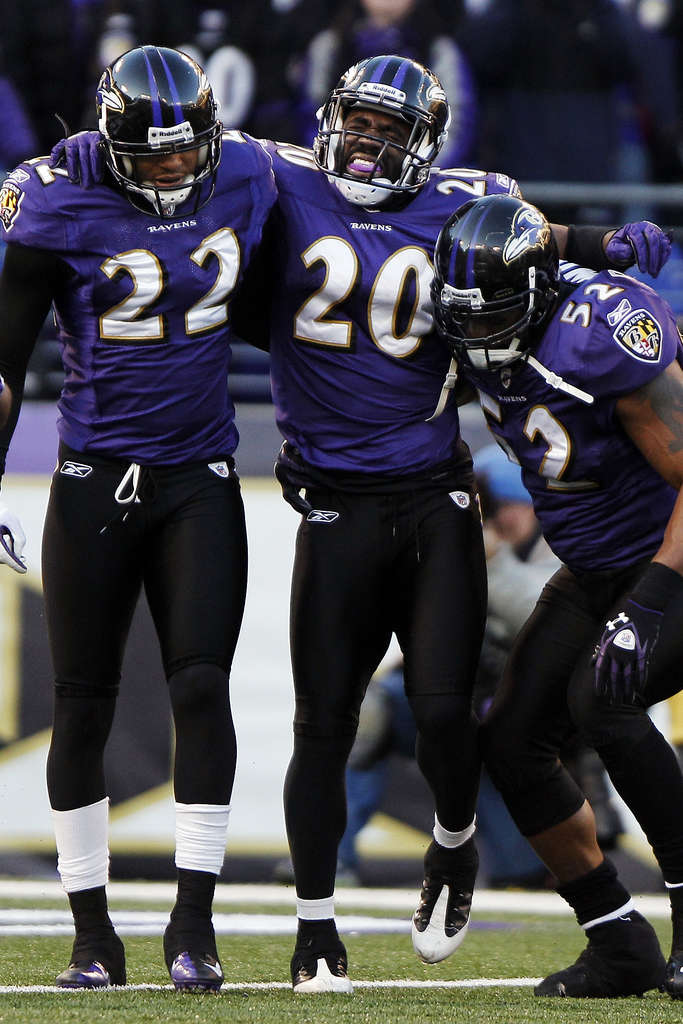 Chicago: As long as Devin Hester is on the roster, the Bears are a threat for special-teams touchdowns.
Cincinnati: Was good last year and used a first-round pick on corner Dre Kirkpatrick and a second-rounder on Penn State defensive lineman Devon Still, the Big Ten Defensive Player of the Year. Kirkpatrick hasn't played yet because of a knee injury.
Denver: Jack Del Rio, who was Jon Fox' defensive coordinator when Fox was the head coach in Carolina, is the Broncos' seventh DC in 7 years.
Green Bay: Led the league with 31 interceptions last year. As long as Rodgers and Co. are jumping out to leads, opponents have to throw the ball.
NY Giants: Had 20 picks and 48 sacks last year, but have the NFL's toughest schedule this year.
Eagles: Never mind Andy Reid's job, the Eagles' defense needs to prove Juan Castillo wasn't a mistake. Pass on them until they do.
Pittsburgh: Likely to get drafted too high based on reputation. Was 16th in turnovers forced last year.
San Francisco: Patrick Willis is to linebackers what Calvin Johnson is to wide receivers.
THE RANKINGS: