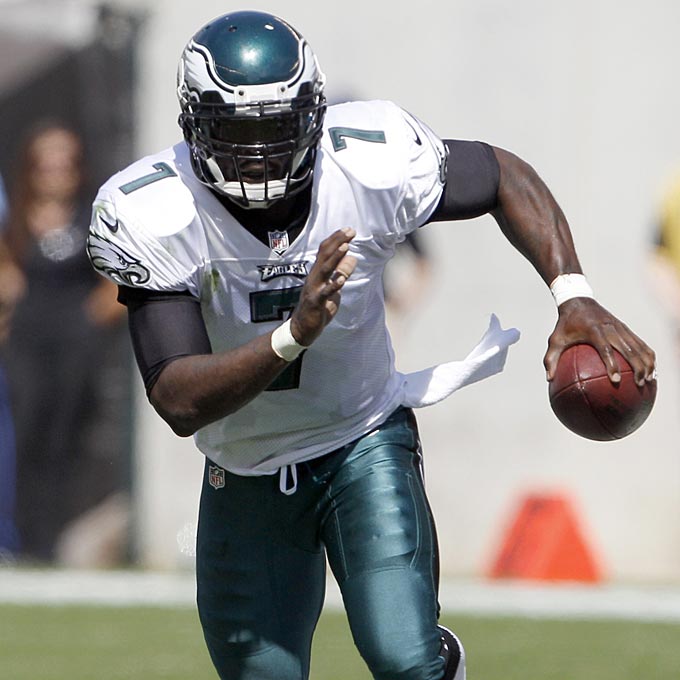 There has been a lot of talk in Philadelphia this week - and every other week for that matter - about what style of play makes Michael Vick most successful. Is it the drop-back, pocket-passing game that helped make him the runner-up for MVP in 2010 or the run-and-gun style he used in Atlanta as "The Michael Vick Experience?"
When it comes to fantasy football, the same question applies. And as the cries from the fanbase for Nick Foles to start grow louder, so do the cries from his fantasy owners, who certainly haven't gotten the value they expected out of the Eagles quarterback this season. In my opinion, it is getting near the time where moving Vick to your bench isn't out of the question. However, Christopher Harris of ESPN.com disagrees.
Harris breaks down Vick's rushing and passing points individually, and found that Vick posts nearly four rushing points per game (including deductions for fumbles and negative yards that usually take place on passing plays). These points are points that you don't get from a Tom Brady or Matthew Stafford. Because of this, Harris writes, "Vick is actually safer in a bad start than your typical pocket passer."
Vick takes the No. 5 spot in Harris' rankings this week, and goes as far as to say that Vick will remain in his "top 10 for as long as he's upright."