As the Eagles cut down to 53 players today, news will be coming in fast and furious. Keep it with us here today, as we update all the relevent news that occurs throughout the day, while also providing analysis of each move in one convenient place. The latest news will appear at the top of the page.
Saturday
Eagles depth should look like this:
Eagles confirm their cuts
Per an Eagles press release, the Eagles have made the following roster moves:
Eagles open to trading Barkley
Hearing from multiple sources that Eagles are open to trading Matt Barkley, & not just in that "open to trading anyone for right offer" way.

— Jimmy Kempski (@JimmyKempski) August 30, 2014
Barkley is buried deep behind Nick Foles and Mark Sanchez on the depth chart. Foles is only 25 years old, which should give the Eagles less incentive to want a younger developmental QB on the roster behind him. If this were 2009 and a 32 year old Donovan McNabb were your QB, it would be more appealing to keep a guy like Barkley around to try to develop into a starting caliber QB. But with a young, promising QB in Foles and a capable vet in Sanchez in place, Barkley's value to the Eagles isn't as high as it may be to other teams around the league
Curtis Marsh cut
Jeff McLane is reporting that Curtis Marsh has been cut.
Curtis Marsh said the #Eagles informed him of his release yeaterday. He met with Chip Kelly and coaches.

— Jeff McLane (@Jeff_McLane) August 30, 2014
Marsh was repeatedly toasted like a marshmallow against the Pats in the third preseason game.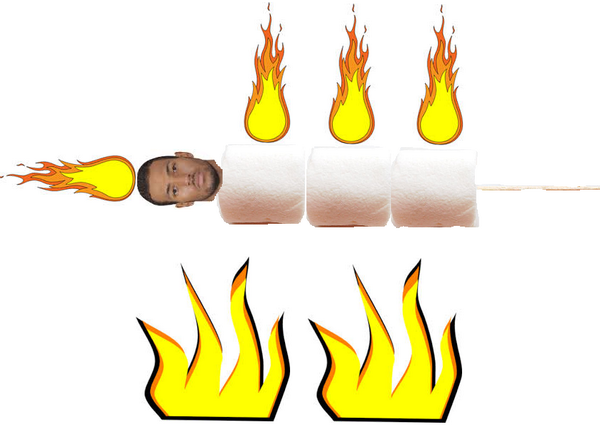 Roc Carmichael cut
According to Geoff Mosher, Roc Carmichael will be cut.
Roc Carmichael has been informed of his release, per source.

— Geoff Mosher (@GeoffMosherCSN) August 30, 2014
The Eagles really struggled in games that Bradley Fletcher missed last season. One of the biggest upgrades this offseason was the addition of Nolan Carroll, both in terms of CB depth, and the ability to run a dime look.
Chip not at the NovaCare Complex
Apparently, Chip Kelly is taking in Ohio State vs Navy today.
Philadelphia Eagles coach Chip Kelly in the press box here in Baltimore for Ohio State-Navy

— Bill Landis (@BillLandis25) August 30, 2014
That seems kind of strange, seeing as it's cut down day and all.
Eagles looking for ILB help
Les Bowen ishearing that the Eagles will be looking for ILB help once teams have made their cuts.
Eagles are indeed on the hunt for inside linebacking help, I understand...

— Les Bowen (@LesBowen) August 30, 2014
ILB is an obvious position of need for depth.
Friday
Casey Matthews will make the team, Acho cut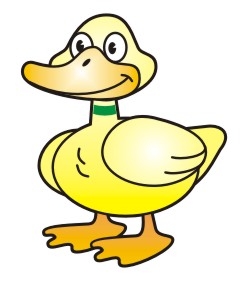 This will probably be unpopular news, but according to Eliot Shorr-Parks of NJ.com, Casey Matthews will continue his uninterrupted tenure with the Eagles.
Casey Matthews has made the team, sources confirmed to http://t.co/Iu5z0TBqDM. He will be Long's replacement. Eagles

— Eliot Shorr-Parks (@EliotShorrParks) August 30, 2014
Meanwhile, Emmanuel Acho will be released.
Despite Long's injury, #Eagles will not keep both Matthews and Acho.....Emmanuel Acho has been released, sources tell http://t.co/Iu5z0TBqDM

— Eliot Shorr-Parks (@EliotShorrParks) August 30, 2014
Acho was arguably the better ILB throughout training camp, but the team may view Matthews as a more effective special teams contributor. Long's ACL tear likely factored into Matthews making the final 53.
Travis Long tears ACL
According to Jeff McLane of the Philadelphia Inquirer, Travis Long has an ACL tear in his left knee, which will end his season.
Sources: #Eagles LB Travis Long tore the ACL in his left knee. His season is likely over. More: http://t.co/PGdNMYdTHk

— Jeff McLane (@Jeff_McLane) August 30, 2014
Long had a great camp, and most beat writers were forecasting that he would make the team as an OLB who could also play ILB in a pinch. Horrible break for Long.
Eagles keeping Cody Parkey
According to Eliot Shorr-Parks of NJ.com, the Eagles are keeping Cody Parkey.
#Eagles have decided to keep Cody Parkey, multiple sources have confirmed to http://t.co/9oo2avuO9a. http://t.co/zELFC44PLG

— Eliot Shorr-Parks (@EliotShorrParks) August 29, 2014
That doesn't necessarily mean that Alex Henery will be cut, but after drilling a pair of 50+ yard field goals in the fourth preseason game, at a minimum Parkey has bought himself more time on the roster. Henery remains alive... for now.
Aldon Smith suspended nine games
Whoa! Big news out of San Francisco! Aldon Smith was suspended for nine games.
49ers Aldon Smith suspended 9 games. Full NFL statement here: pic.twitter.com/cvZfABog45

— Randall Liu (@RLiuNFL) August 29, 2014
The Eagles face the 49ers Week 4, which means they will not have to face Smith.
Eagles had QB Thad Lewis in for workout
The Eagles apparently worked out former Bills QB Thad Lewis, per Tom Pelissero of USA Today:
Meanwhile, Thad Lewis -- cut three days ago to make room for Palmer -- had a tryout with the #Eagles, I'm told.

— Tom Pelissero (@TomPelissero) August 29, 2014
Lewis' numbers last season:
Lewis is worthy of a roster spot in the NFL, not just on a practice squad. If you do the math, the Eagles have three QBs on the roster -- Nick Foles, Mark Sanchez, and Matt Barkley. Foles and Sanchez are clearly the #1 and #2 QBs, sooooo... let's just call this development... interesting. We covered the possibility of a Barkley trade a few days ago.
Chris Polk possibly safe
Here's one that will (wrongfully) anger some. The Inquirer's Jeff McLane is hearing that Chris Polk is safe.
Hearing the same as @LesBowen: Early indications are that TE Trey Burton will make the 53. The same can be said of RB Chris Polk.

— Jeff McLane (@Jeff_McLane) August 29, 2014
We covered why Polk should make the team in greater detail earlier this morning.
Quron Pratt cut
According to Berman (again), the Eagles waived Quron Pratt, who was a longshot, but a pleasant surprise.
Eagles release WR Quron Pratt, per source. Palmyra native is a practice squad candidate.

— Zach Berman (@ZBerm) August 29, 2014
Pratt made plays in practice, but was buried on the depth chart.
Eagles trying to trade Damaris Johnson
The Eagles are also reportedly shopping Damaris Johnson, per Geoff Mosher of CSN Philly:
Also, Damaris Johnson hasn't been waived yet. Source tells me Eagles are trying to trade him.

— Geoff Mosher (@GeoffMosherCSN) August 29, 2014
Andy? You liked Damaris, right?
Trey Burton safe
Here's a guy will WILL make the team, per the Daily News' Les Bowen:
Tight end Trey Burton is on the Eagles' 53, I'm told. Good for him. Minor surprise...

— Les Bowen (@LesBowen) August 29, 2014
A certain handsome lad (me) had Burton making the final 53, with the following reasoning.
It's going to be really hard to cut Trey Burton. At a minimum, he has made that decision tough for the Eagles. Normally, the proposition of having a player poached from the practice squad is an overrated fear, in that teams tend to like their own players. However, Burton has legitimate versatility and receiving skills, and teams around the league are bound to have interest. In 2015, James Casey will count for $4 million again the cap, with no penalty to cut. The Eagles could look at Burton as a possible eventual replacement if they can get him to improve his blocking.
...although I'm not sure if that was the Eagles' rationale.
Arrelious Benn to IR
This news is not a cut. Rather it is that WR Arrelious Benn will head to injured reserve.
Eagles placed Arrelious Benn on injured reserve, according to a source

— Aaron Wilson (@RavensInsider) August 29, 2014
Benn was limping on the sideline against the Jets, but said he was healthy after the game in the locker room. We'll report his injury as soon as it's known.
Ifeanyi Momah cut
6'7 WR Ifeanyi Momah was drastically improved this year compared to last training camp, when he could not get any separation or win contested catches. He still could not separate this year, but did a far better job of using his height to his advantage. He's a prime candidate for the practice squad, as a guy who can mimic tall opposing receivers. Momah's cut was first reported by the Inquirer's Zach Berman:
Eagles to release Ifeanyi Momah, per league sources. ...6-7 WR still developing

— Zach Berman (@ZBerm) August 29, 2014
Henry Josey cut
This cut is certain to disappoint many of the fans.
#Eagles are planning to waive UDFA RB Henry Josey, source said.

— Adam Caplan (@caplannfl) August 29, 2014
Josey had a tremendous preseason. However, he was difficult to evaluate playing behind an offensive line that was dominant, and against opposing reserves. At a minimum, Josey flashed legitimate potential, and the Eagles will likely look to bring him back to the practice squad if another team doesn't claim him, which is a strong possibility.
GJ Kinne cut
Kinne never really had much of a chance for a roster spot. Kinne had excellent preseason numbers, but was clearly behind Matt Barkley for the #3 QB spot.
The Eagles have told GJ Kinne he'll be released. He played well, just no spot for him.

— Reuben Frank (@RoobCSN) August 29, 2014
Josh Andrews cut
The first cut that was revealed was OG Josh Andrews, whose agent broke the news:
The Philadelphia Eagles just released Josh Andrews, C/G from #OregonState. This guy isn't going to be unemployed for long.

— Brett Tessler (@TesslerSports) August 29, 2014
Andrews looked good at times, but with the Eagles having more quality depth along their OL than expected, Andrews could not stick.
Follow Jimmy on Twitter: @JimmyKempski