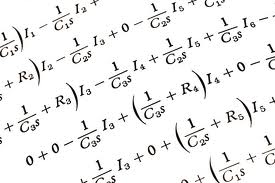 Fortunately, we're only a few hours from kickoff now and all the blah-blah that attends the anticipation of a big football game is just about complete.
(I say that as part of the blah-blah providers, a job we take very seriously while pretending that it all means something.)
There were a lot of blah-blah providers around the country who gave NFL fans chapter and verse on why the Seattle Seahawks shouldn't be in the playoffs and why the Seahawks would be embarrassed in the wild-card round against the Saints.
And we know how that came out. So, the matchups today mean something -- particularly the Eagles offense against the Packers defense -- which is a strength vs. strength matchup of the kind that tends to decide games.
But that's blah-blah, too. It could be a fumble, or an interception, or a punt return. Trend followers looking for a key for the Eagles will tell you that the Birds are 4-0 this season when the defense keeps the opposition to less than a 30 per cent success rate on 3rd down. The Eagles are also 4-0 when they don't commit a turnover, and are 6-1 when a receiver (doesn't matter who) has a 100-yard day.
That's great, and interesting, right up until game time. Here's one for you: The Eagles are undefeated (3-0) when the opposition quarterback throws for 300 or more yards. Shaun Hill of Detroit, Alex Smith of San Francisco and Matt Schaub of Houston were the only QBs to have a 300-yard game agaisnt the Eagles this season. That must be the key. Let Aaron Rodgers throw for at least 300 yards and everything will be fine.
Enjoy the game. If you missed an earlier blog post with some Andy Reid numbers that really mean something, click here.