We are willing to bet the following word was used a lot as Eagles fans tailgated in the parking lot before Sunday's game against the Cowboys: fire.
Possibly "Fire Andy Reid!" Or "Fire Howie Roseman!" Maybe "Fire Todd Bowles!" A fan, after one too many adult beverages, may have uttered, "The Eagles shouldn't have fired Juan Castillo." (OK, maybe not that last one.)
One possibility seems for certain, "Dude, that car is on fire!" 93.3 WMMR's Marisa Magnatta tweeted the following photo three minutes before the scheduled kickoff for Sunday's game: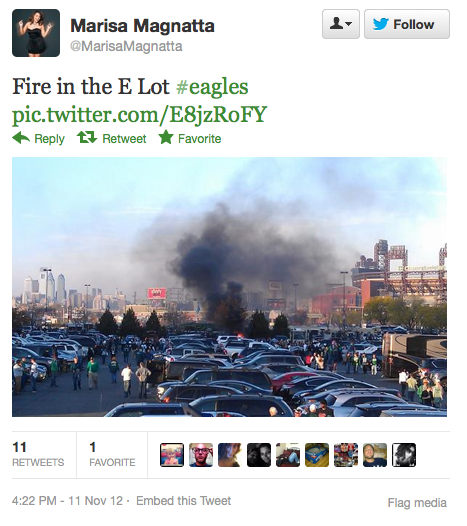 Yup, something is definitely burning in Lot E. We'll try to figure what's going on, but we urge everyone to be safe down there.