Fight saves fans from watching Chiefs, Eagles

Thursday Night Football is, well, turning out exactly like Thursday Night Football last year. Alex Smith is dinking and dunking; Michael Vick is throwing interceptions. Fortunately, fans, and everyone half asleep in the press box, had a five-minute brawl in the upper decks to watch.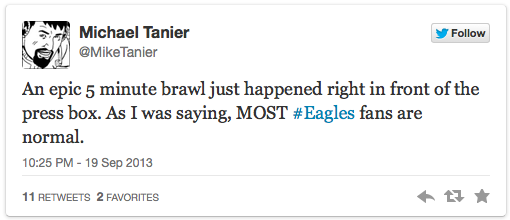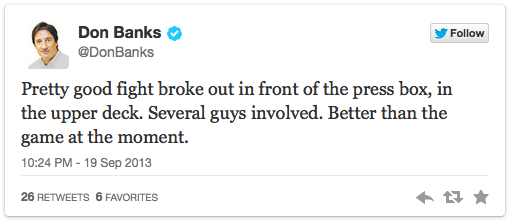 Visiting writers from Kansas City had apparently not heard about sporting events in Philadelphia beyond a few battery jokes.

Brian Westbrook was involved, well, a lady wearing his jersey was.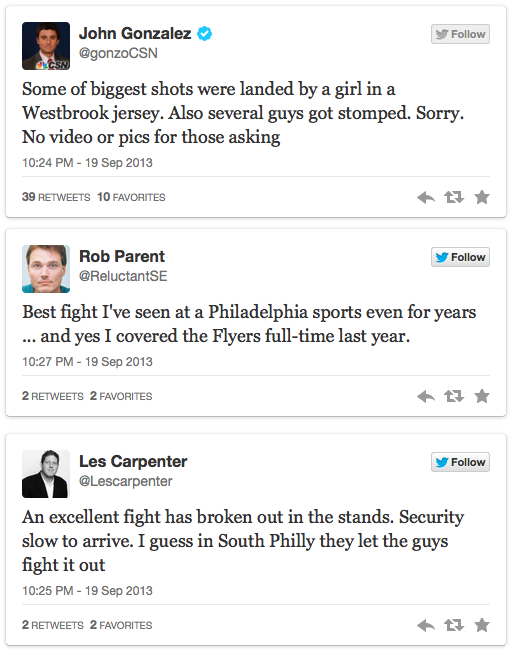 Fear not, order eventually prevailed.
And we've got video, via Bart Hubbuch of the New York Post. (Apparently this video isn't working for some browsers as an embed, but you can access it at the link).